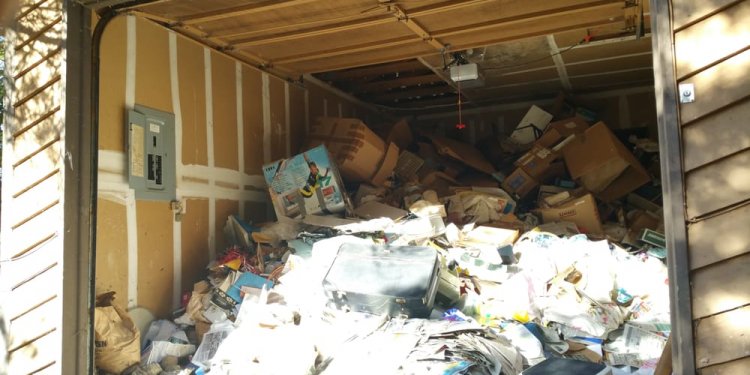 Dump it Junk Removal
(773) 563-3867
The guys who came to remove my junky old chair were GREAT! Fast, efficient, friendly, and I really appreciated that they gave me a call to let me know they were 30 mins out. I'd definitely recommend! There was one small issue - the pricing on the website is outdated, so I ended up spending more than I anticipated I would. They just need to update that info online. BUT, if you book online, you get $25 off the total! Not too shabby!
I'm in the midst of a gut rehab and dealing with various contractors covering all sorts of issues. What a relief it was to deal with Dump It. Their online booking system with up-front pricing was a breath of fresh air. Speaking to Gus and Lucian about the details of the job was quick and easy. With my property being downtown, they handled all of the red tape necessary with my condo association. The crew promptly arrived at the time they told me, and they made quick work of all of my junk. Tile, appliances, drywall, a fireplace, you name it, they took it. But the best part was that they were so clean, you would have never known that they took all of the stuff through winding hallways and down an elevator. Hands down I would recommend Dump It for all of your junk removal needs.
Easy on-line scheduling of the appointment, $25 credit for on-line scheduling, and three cheerful guys (headed up by Lucien) show up EARLY!! What's not to like? Compared to "Major Brand XX" these folks offer much better pricing, show you the pricing on their website right up front (based on your estimate of the % of a full truck you will use), and do a much better job of loading the stuff on the truck (saving you money in the end). I used a full truck and the job was completed in 45 minutes! Do yourself a favor and use Dump It for your next junk removal project. I know I will in about another week!
I am so glad I called them. On time, very fast, honored pricing on phone. Lucien and Francisco, the staff that did all the work, were professional, fast and kind. It was a big job. Would use them again in a heartbeat.
Share this article
Related Posts