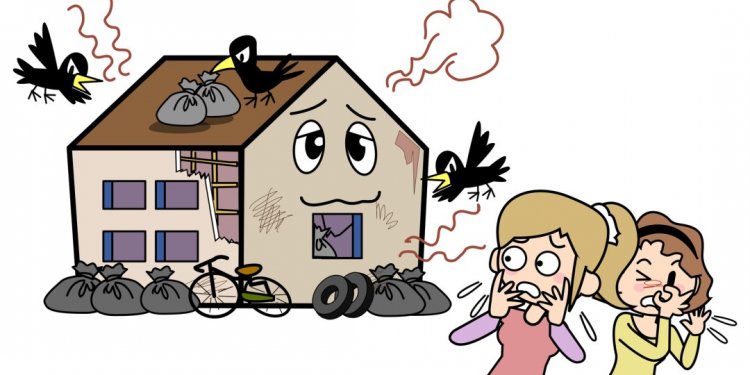 Hauling and Junk Removal
Los Angeles, CA 90019
(323) 218-2000
I needed to get rid of some furniture so of course, had to go to Yelp for the real. Noticed some great reviews about this company and sent an email and received an immediate response. I appreciate a business that is not only courteous but can give me a quote without all the extra drama. I made an appointment and was told the arrival time would be between 9am-10am and the guys arrived at 9:05am; moved a couch, bed, and a chair and were done in 20 min. Oh YESS ! now that's what I am talking about, handled the business and with finesse. I am beyond thrilled and am telling all my friends and will be using them again and again.
I have to start by saying that I was not able to use them, but I can say that their customer service is on point! I sent a message on Yelp to another company & Yelp recommend sending the same message to a few other similar places. Sounded great so I just did it, but then realized most of them don't cover the city my junk is in Anyway- Vanessa responded almost immediately with a quote (a great one, too!!) How rad is that? Instant, no BS. I wish there were more businesses like this!! I apologized for the mix up & having wasted her time & she again responded! COMPLETELY unnecessary on their behalf bc at that point, it was clear we couldn't work together. But I 100% think it's outstanding that she did. To me, that speaks volume on their business practice & on that alone, I would recommend these guys!!
Great Rates. On time. Pleasant service. I texted them a picture of my haul load and asked for a price estimate. Heard back immediately with a great rate. Asked if they could come soon, they showed up next day, and called me 30 minutes before arrival. Very happy, don't bother looking around, contact them now.
Quick reply on yelp and very professional service. They removed boxes from my storage
Absolutely fantastic. Showed up right on time, and took away a ton of stuff I had. Very friendly service too, such a great experience. I had this couch that wouldn't fit through the door and they had to take it though the window. I didn't even know what to do about it but they were very fast and didn't stress at all about it. Thanks a ton!!!
I requested a quote through Yelp and I got a response within an hour. I immediately called right after and I was able to schedule a pick up for the very same day. Two people arrived with a truck about 15 minutes before the scheduled time, but the timing still worked out for me. They came up, took my couch, and were off in less than 10 minutes. Very easy process for something that I thought would be a major headache!
Excellent!! Right on time. Totally professional. Called me to let me know their estimated time of arrival. Quick. No fuss no muss. Would highly recommend. Got in and out within 5 min. I had a dishwasher hauled away. They were so polite!! I appreciated they valued my time.
They were on time, did fast work, cleaned up the area where all my junk was, and they were very professional. Very happy.
Reliable. Arrived when they said they would be and was given a courtesy call on there arrival of a 20 Minute lead time. They were fast and efficient. Pricing was fair and am happy to have a clean backyard. Thanks Victor and Oscar
Another 5-star experience with West LA Hauling. Victor and Vanessa responded within minutes and gave a very fair quote. Victor and his team did a great job taking a massive storage bed apart in minutes and even swept up afterwards. These guys will continue to be my go-to for junk removal. Highly recommend!
They were on time, hard-working, and very professional. The final bill came out right in the middle of their quoted range (price is dependent upon how much room your junk takes up in the truck). Highly recommended.
They hauled away two huge sofas on Monday in Koreatown. Was quick and pricing was better than the other hauling places. Victor was very professional and quick.
I called West LA Hauling.came over w/in hour. So nice & professional...Vanessa processed my credit card and done within seconds. I have a puppy and they are dog lovers so just added to already high rating!!! Thanks guys so much! Bummer because now I have NO excuse to finish organizing. LOL Cheers!
Crew cam in the same day was efficient. They charge a great price and if I need I will use again and recommend
They were on time. They called before they were to arrive and when they arrived. The whole process took less than five minutes. It was seamless. It took them less time to remove the couch than it did to move the couch in.
I called for a quote to have some unwanted furniture pieces hauled away, the guy who answered the phone was polite and professional and I was satisfied with the amount quoted and he scheduled an appointment for the same day in the evening, the crew arrived on time and got the job done quickly, they were very efficient; thorough and very polite.. I'll definitely be using them again...
What began as a one time deal has become a regular phone call for us. We are a General Contractor and you need to have a good Haul Away Company that you can count on. Vanessa and Victor are very accommodating and never have trouble with next day service. I highly recommend them!
Great service. Very dependable. Fast workers! Would highly recommend.
This whole team is great- I have used them twice now and each time they have been fast, professional and extremely helpful. Highly recommend for either small or big jobs!
Absolutely fantastic. They were able to come the same day that I requested. I ended up having a lot more stuff than originally thought and able to accommodate with the people they had brought over. They made every effort and had a very positive attitude the entire time. Highly highly recommend.
Share this article
Related Posts