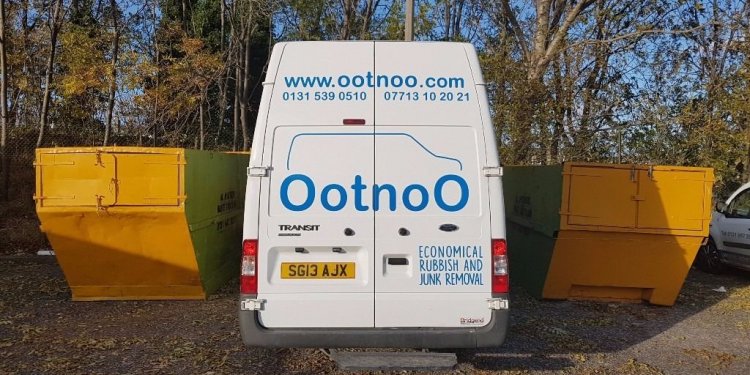 Tipping Junk Removal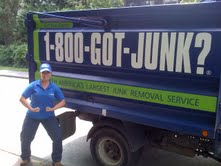 I was hired at 1-800-GOT-JUNK? to work at the corporate office, the Junktion. But last Tuesday, my workday began and ended in full-on 1-800-GOT-JUNK? gear, and I was even dropped off at my house at the end of the day in a familiar blue and green truck. My roommates stared at me in confusion as I removed my steel-toed boots and tipped my 1-800-GOT-JUNK? baseball cap to them.
I understood their confusion! But no, I didn't switch roles!
It turns out the company encourages each staff member to spend one day working on the trucks, hauling junk. After all, how can a team be successful if the players can't see their teammates? How can employees help their company thrive without knowing what it actually has to offer?
So, agreeing with this principle, I suited up and headed out! One of our local Vancouver franchises adopted me for the day…which started at 7am.
We met at their office and had a morning meeting to discuss the plan for the day. It was almost like huddle! I met my truck team; 2 gentlemen with eager attitudes and huge smiles. Our schedule was full and there was junk to be hauled so after a truck inspection, we took off toward our first job: the removal of a hot tub from a 2nd story balcony. We cut it into 4 pieces and lowered it down from the balcony! It was fast, flawless and clean. The owner of the house just pointed and we did the rest!
From then on, the truck team and I drove from a job to the sorting plant, to a job, to the dump, all the while meeting new people, earning their trust and giving them their space back! As a PR professional working a day out on the trucks, I realized for the first time how valuable this experience would be when it came time to speak to a reporter about what we do. Until I donned the uniform, I truly didn't understand the magic that is at the heart of every junk removal job: poof! and it's gone!
Yes, my arm muscles are tired from lifting. Yes, I admit that I am not as strong as the truck team members. Nonetheless – I worked hard and had a blast. I'd be lying if I say I didn't consider switching career paths…if only for a second.
Share this article
Related Posts