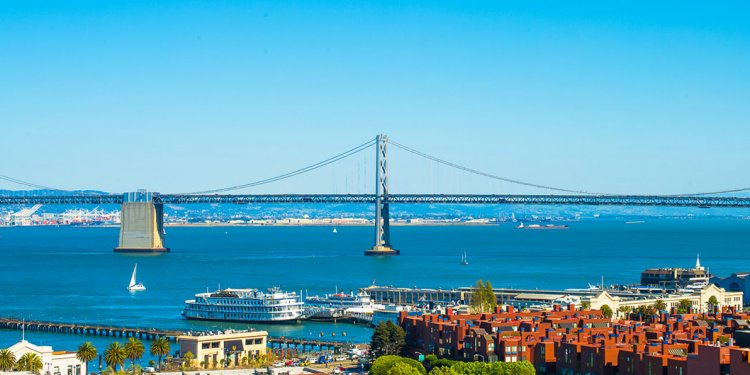 Cheap Junk Removal Antioch CA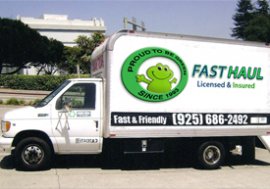 Our Junk hauling truck in Antioch
One of the oldest towns in California, Antioch, which was founded in 1850 and incorporated in 1872, is a city located in Contra Costa County, along the San Joaquin-Sacramento River Delta, and a suburb of San Francisco and Oakland. The city's population of 102, 372 appreciates the area's Mediterranean climate, veering from semi-arid (hot and dry) summers, to mild and wet winters. But it's not the climate that has caused the Western Burrowing Owls to have made the city one of their remaining hubs for nesting, but the convergence of a set of ideal conditions: flat, grassy lands and people who are willing to fight to protect them.
Antioch has become a champion of the owl (and of California's natural wildlife), which is listed as a Species of Special Concern by the California Department of Fish and Game due to a dramatic decline in population (60% from the 1980s to the early 1990's, and a roughly 8% decline each subsequent year). In 1980, Antioch Dunes National Wildlife Refuge became the first national wildlife refuge in the U.S. established for protecting endangered plants and insects including the Contra Costa wallflower.
Antioch is also serious about being a "clean city". Through its CalRecycle program, 7, 018 waste tires were diverted from the waste stream. In Antioch alone, roughly 77, 000 tons of waste material is disposed of in local landfills, which amounts to 4.1 pounds per person every day. California's state mandated target is 4.2 pounds per person per day. Nevertheless, the city is not resting on this success and continues to encourage residents to actively reuse, recycle and/or sustainably dispose of their waste. (Source)
To meet the state goal of 75% landfill diversion, bulky items (old TVs, computer monitors, and other unwanted electronics) which are not permitted in garbage bins, must be recycled. These objects may be recycled at the annual collection, but that is subject to change and can be cancelled.
If you live in the Antioch area, and you have a urgent need to remove an old TV, large appliances, mini-refrigerator, unwanted furniture (such as children's pools, gym or sporting equipment, or old tires, car parts, and other items not suitable for standard trash or recycling pick-up), contact Fast Haul as we provide the following services:
Residential Junk Removal and Trash Hauling in Antioch
Fast Haul comes to your home and removes all your junk; With your guidance, our hauling junk removal experts will separate out the trash and haul it away. We'll even clean up after we're done!
Commercial Junk Removal and Trash Hauling in Antioch
Because Fast Haul recycles most of the garbage we haul, your trash will be dealt with in a clean sustainable way. Fast Haul regularly works with local real estate companies, schools, property management companies, and government agencies as well as non-profit organizations.
Electronic Waste Hauling in Antioch
Nowadays, electronic waste, or e-waste, is a huge percentage of America's waste stream, especially in such a technology oriented place as the San Francisco Bay Area. Fast Haul recycle all of your unwanted junk, including electronic waste such as TVs, computers, VCRs, DVD players, copy and fax machines, cell phones and most items containing circuit boards and electronic elements.
We offer our hauling and junk removal services to Antioch and the entire San Francisco Bay Area! Not sure if we serve your area? Check out all of our Areas of service
Our hauling services include (but are not limited to):
> Junk hauling
Trash removal
Basement junk removal
Yard waste hauling
Furniture removal
Delivery & Moving services
Electronic waste hauling
Trash Truck Services
Appliance removal & hauling (all types)
Furniture removal & hauling (any size)
> Mattresses & sofa hauling
Office furniture, cubicles & equipment hauling
Hot tub & spa removal & hauling
Swimming pool removal & hauling
Large equipment hauling
Yard waste hauling & clean-up
Earthquake damage clean up & hauling
Fire damage clean up & hauling
Flood damage clean up & hauling
Dirt & concrete removal & hauling
Since our founding in 1993, Fast Haul has always had a Green Business philosophy. As one of the Bay Areas oldest junk removal & trash hauling companies, practicing recycling, re-use, and donation comes naturally. It makes our customers feel good as well as keeping costs down and reducing our landfills and dumps. We specialize in Green hauling services.
Check out our PRICES page
Book an appointment online and get a $15 discount:
Our East Bay office:
2222 E.30th Street
Oakland, CA 94530
(510) 653-0445
Addresses
To better serve the entire San Francisco Bay Area, we do have several other locations we can be reached at:
El Cerrito:
Share this article
Related Posts