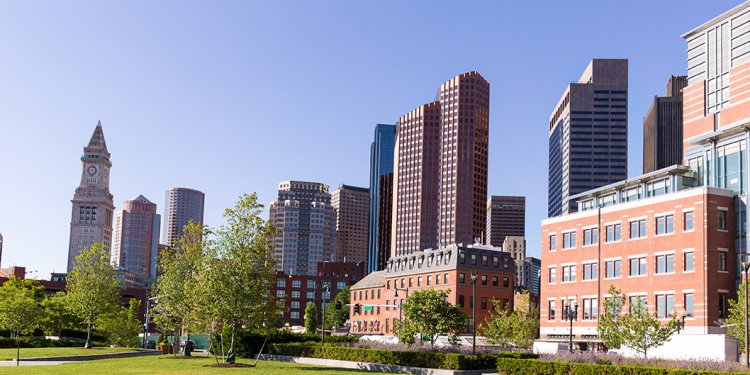 Junk Removal Services Boston
Hi, my name is Judy Briggs and I own the 1-800-GOT-JUNK? Boston West franchise servicing the Worcester and Boston areas. Being a consumer and homeowner, I understood the difficulties in getting rid of large bulky items and I realized just how amazing the opportunity to own a 1-800-GOT-JUNK? franchise was going to be. I started my Worcester junk removal franchise in July of 2003 and loved the business so much I decided to expand by purchasing my second 1-800-GOT-JUNK? franchise, Boston West, which opened in March of 2006.
Now with two junk hauling franchises, eight 1-800-GOT-JUNK? trucks and 22 junk removal experts, we service communities such as Auburn, Winchendon, Worcester, Lancaster, Sterling, Leominster, Fitchburg, Gardner, Boylston, Marlborough, Westborough, Southborough, Northborough, Ashland, Hopkinton, Natick, Framingham, Dover, Westwood, Norwood, Needham, Dedham, Wellesley, Wayland, Weston, Sudbury, Milton, West Roxbury, Hyde Park, Dorchester, and Newton.
Prior to joining the 1-800-GOT-JUNK? team I worked in the healthcare field for over 20 years, working for two of the major insurance carriers in the area. Although corporate America was exciting, it's not as exciting as the day-to-day operations of 1-800-GOT-JUNK?. Where else could you go to work wearing a blue wig and be recognized as the 'junk lady'? This has become a term of endearment over the years since traditionally the waste industry is a male dominated industry Over the last few years we have been fortunate to partner with a certified recycling facility that recycles up to 90% of the items we remove from our customer's homes and businesses. In addition to our recycling efforts, we are very proud to work with such charities as Cradles to Crayons, Planet Aid, and the Salvation Army to provide donations of clothing, toys, books, and furniture. Other charities that we are proud to be actively involved with are: The Michael Carter Lisnow Respite Center, United Way, Genesis Fund, Babies Breathe, RRUFF (Rescued Rottweilers United with Family and Friends), Worcester County Food Pantry, and Boxes For The Troops.
In addition to great charities, I'm also affiliated with such groups as Community Associations Institute (CAI), Business Networking International (BNI), New England Women Business Owners, the Chamber of Commerce in both Worcester and Framingham, Senior Services Network, Builders Association of Central Massachusetts, Massrecycle and Entrepreneurs Organization (EO)– Boston. In the last year I have joined the Board of Directors for both Massrecycle and Entrepreneurs Organization.
Share this article
Related Posts