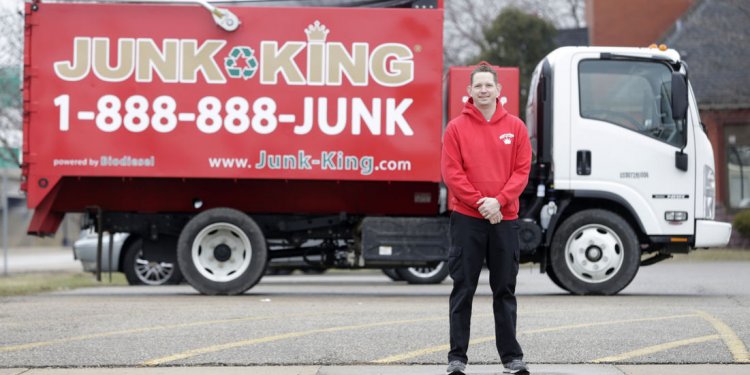 Dog Junk Removal & Hauling Altoona IA
Justin and Emily Pollard grew up in Altoona, IA and were high school sweethearts. Both graduated high school. a semester early, in December of 2001 and Justin enlisted in the Army Reserves in January of 2002. During his military career he served 3 tours of duty as a Military Police Officer. 2004-Camp Ashraf, Iraq, 2008-2009-Camp Bucca, Iraq and 2014-Guantanamo Bay, Cuba.
Justin and Emily married in 2005 and together they have 3 children, Brookelyn -11, Bentlie and Brody -6.
JDog Altoona is the first JDog Franchise in Iowa and we are excited to have this opportunity to bring the JDog brand to our home state. We are based in Altoona and currently serve all of Central Iowa. Our goal is to grow the JDog business and provide long term rewarding employment for our military Veterans.
JDog Altoona looks forward to building long-standing relationships with our customers and business partners in the community. We will uphold the JDog core values of Respect, Integrity, and Trust to provide our customers with the best service in the industry. We appreciate you taking the time to get to know the JDog Altoona Team.
Share this article
Related Posts