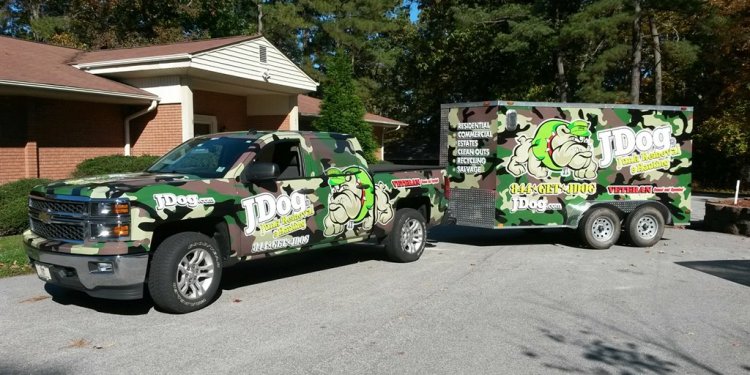 JDog Junk Removal Reviews
Chestnut Hill, PA 19118
(609) 337-1338
Professional prompt service! They removed everything from my basement without damaging anything in my house. I will be using them again in the future.
Bill and his two assistants were FANTASTIC!! They arrived on time, worked their buns off the whole time. They carefully gathered everything, took it out of the house and hauled it away. Their price was also better than the other companies I called.
They were quick and efficient when they hauled away several items from my 10th floor apartment. I would highly recommend them. Pricing structure very clear...no surprises.
I can't say enough good things about these guys-responsive, super nice and great at what they do.
Bill was great to work with. He was pleasant, knowledgeable and efficient. He explained the process well, and his prices were fair.
Bill was super responsive when I reached out for a last minute quote. He and his partner were on time and a great help. They even made a valiant effort to get a couch upstairs that ended up not fitting. Because of their services, they were able to take it with them. They were professional and easy to work with. Plus, all vets, so can't be a better business to support.
I just had the best experience with JDog Junk Removal! Bill Read and his partner were fabulous. I noticed the truck driving by at Wegman's and decided to give them a call. I had some leftover debris from a construction project plus other odds and ends from the previous owners of my house that had been sitting in the garage. From the start, Bill was polite, honest, and prompt. He was able to give me a same day appointment in Cherry Hill. He called to let me know he could arrive about 1.5 hrs than the previous time if that would be helpful, which was great. He said they are happy to bring items from inside the home to the trailer if necessary, which is useful to know. From the moment they arrived, they were attentive and focused on doing the job well. I liked both of them immediately and found them to be intelligent and well-mannered. They filled a 1/2 trailer in about 30 min, if that, and they had to haul items from the back of the yard to the front. Wow! It was about $355 for the 1/2 trailer and worth every penny. Previously, I intended to rent a small dumpster but was worried about marring the pleasant visuals of my neighborhood plus I didn't want a stinky old dumpster dropped off at my property for several weeks until it was full. These guys saved me from that trauma and created a wonderful experience. I recommend them to anyone. Thank you, I will be back!
Share this article
Related Posts