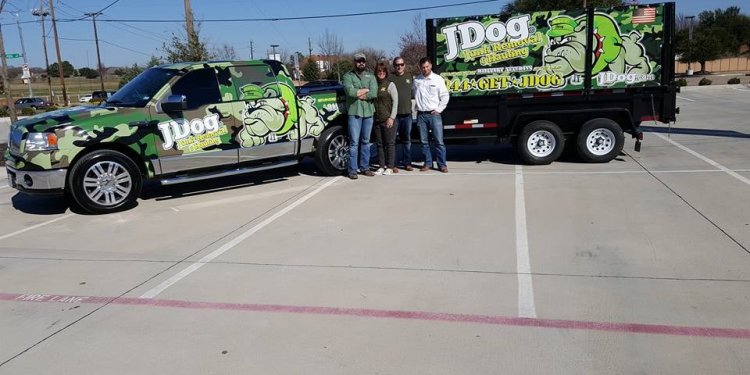 JDog Junk Removal Frisco
Andres Chavira was born in El Paso, TX and enlisted in the Marine Corps January 1992. After graduating boot camp he attended Heavy Equipment Operator MOS School aboard Camp Lejeune, NC. His first duty station was at MCRD San Diego Facilities Maintenance Section. Andres successfully completed tours as a Marine Security Guard at the American Embassy in Bamako, Mali and Santiago de Chile where he served as the Assistant Detachment Commander. After embassy guard duty, he was assigned as a platoon sergeant for Heavy Equipment Platoon 8th Engineer Support Battalion and deployed to the Azores and Romania.
Andres chose to conduct a lateral move and became an Interrogator/Translator Specialist. A few years later he was reassigned as a CI/HUMINT Agent. He served aboard the USS Saipan, Ashland and Austin as a member of the 26th Marine Expeditionary Unit where he forward deployed into Bosnia and participated in Operation Joint Forge. From 2002 to late 2012, Andres completed three tours in support of Operation Enduring Freedom and four tours in support of Operation Iraqi Freedom. Finally in 2014, a family decision was made to retire after 22 years of honorable and faithful active duty service.
Share this article
Related Posts