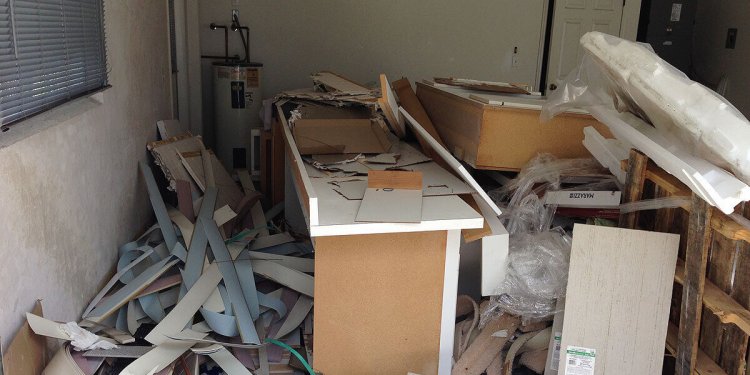 Trash Removal Buffalo NY
Are you cleaning out your basement or garage, or have you recently completed a renovation? Perhaps you're ready to upgrade your furniture, or maybe you're just tired of paying rent at a storage facility. Whatever your junk removal needs, our local 1-800-GOT-JUNK? experts are happy to help. We love taking on challenges of all sizes, so whether you want to get rid of a single item or clear out an entire home, we've got you covered. Call us today and show us what we're up against.
Happy to Help
Why are we Buffalo's favorite junk removal experts? We're the world's largest junk removal service, and we've been helping customers just like you get rid of their unwanted items since we first opened our doors in 1989. Our friendly junk removal experts show up on time, in uniform, and ready to take on your junk removal challenge. We maintain a fleet of clean, spacious trucks that are big enough to take nearly any unwanted item.
1-800-GOT-JUNK? can take nearly any item or non-hazardous material that can safely be lifted by one of our local teams of two junk removal experts and loaded onto one of our trucks. Some items that we commonly take include:
Beds and mattresses
Sofas and loveseats
Working and nonworking appliances
Working and nonworking electronics, televisions, and computers
Yard waste
Old tires and auto parts
Scrap metal
Renovation debris
Clutter
Who We Serve
At 1-800-GOT-JUNK?, our team of Buffalo junk removal specialists proudly serve both households and businesses. Whether you're a homeowner who wants to maximize your living space, a business owner who has recently updated office furniture, or a property manager who is preparing for a new tenant, we are happy to help. We'll gather up all of your unwanted items, saving you the time and hassle of ensuring that it is all in one place. When we're done, we'll even sweep up after ourselves; your space will be looking its best in no time!
What Do We Do with the Junk?
Overflowing landfills aren't just an eyesore; they pose a serious risk to our environment. You know that you should recycle as much as possible, but seeking out facilities, gathering your unwanted items, and transporting them yourself is a time-consuming task. Fortunately, for us, recycling isn't just a passing fad; we recycled before it was cool!
Share this article
Related Posts