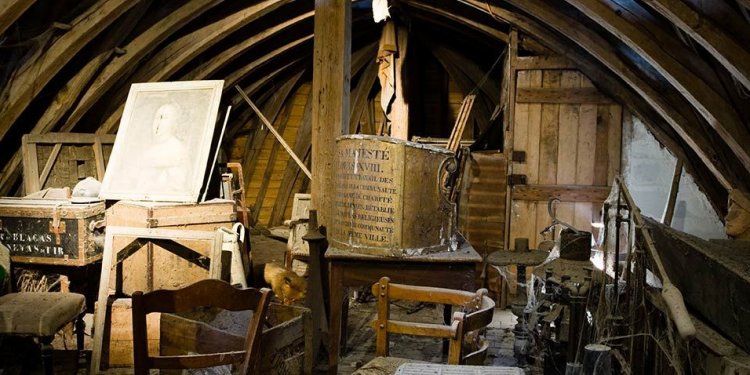 1800 Junk Removal Queens
Junk is a fact of life. Whether you run a business or have that one room of your home where you store all the old, unused items, junk removal isn't a process most look forward too. Thanks to 1-800-GOT-JUNK?, you can quickly and affordably rid yourself of all the junk in your life. Just point and junk disappears!
1-800-GOT-JUNK? has offered trusted junk removal since 1989, and today we're the world's largest junk removal service. We're in your neighborhood and happy to help, with professional, friendly crews that can answer all your questions about junk removal and make that trash disappear quickly.
Benefits of 1-800-GOT-JUNK?
If you choose to get rid of all your junk on your own, you're looking at a lot of work. However, if you entrust your Queens County junk removal to 1-800-GOT-JUNK?, you'll get the benefit of working with a company that hires and trains friendly, trustworthy crew members. Our two-man crews provide insightful information during their onsite visit at your home or business.
We answer your questions honestly, so you know ahead of time what we can haul away and what items we're not permitted to transport. As a general guideline, 1-800-GOT-JUNK? will haul away all non-hazardous materials that our two-man crews can physically handle. Best of all, you don't have to worry about lifting a finger.
At 1-800-GOT-JUNK?, our crew members will do all the hard work for you. We go to any room in your home and collect the junk you want to dispose of. We'll take care of loading it on the truck, and we'll clean up the mess when we're done by sweeping up any and all debris before we go.
Affordable Pricing
1-800-GOT-JUNK? uses volume pricing when we provide you with an estimate for your Queens County junk removal. Once you schedule an appointment with our same-day service, a professional two-man crew comes to your house in one of our clean trucks. We'll assess the volume of junk you want removed, and give you an estimate based upon the space it takes up in our trucks.
There are never any hidden fees with 1-800-GOT-JUNK?. Our onsite estimates for junk removal are all-inclusive, which means we've already factored the cost of hauling, gas, tariffs, and other disposal fees into our pricing. The price we quote is the price you pay.
Going Green with 1-800-GOT-JUNK?
At 1-800-GOT-JUNK?, we recycled before it was cool. Our mission is to help protect the planet against the hazards and toxins found in a lot of the junk that ends up in landfills around the world. In pursuit of this goal, we've developed a clear and concise environmental vision.
First and foremost, we strive to donate all appliances and electronics that are still in working condition. Those which are no longer operable are recycled responsibly to avoid toxic items from reaching landfills.
Second, we strictly adhere to all local and federal regulations regarding disposal of junk. In cases where local and regional guidelines are not enough to protect the environment, we have established our own standards to ensure that adequate controls are in place for the disposal of junk.
Finally, we impress upon all of our employees and stakeholders not only the importance of our environmental mission, but the role they play in fulfilling and sustaining the 1-800-GOT-JUNK? environmental vision.
Commercial and Residential Queens County Junk Removal
Whether you own a home with excess junk or run a business in need of trash assistance, 1-800-GOT-JUNK? has the solution. We haul away, dispose of or recycle a wide variety of items, including but not limited to the following:
•Excess merchandise for retailers changing stock.
•Retail fixtures, shelving, and glass units following remodel.
•Concrete, masonry, drywall, and other debris from construction and demolition.
•Old appliances and electronics.
•Furniture, carpet, and old household fixtures.
•Yard waste, such as clippings, shrubs, and branches.
Contact Us Today
There's no need to haul all of your junk on your own. One call to 1-800-GOT-JUNK? and a professional two-man crew can come to your home for same-day service. We arrive within a designated 2-hour time window, and even call you 15 to 30 minutes in advance of our arrival. Call us today to schedule your onsite appointment or use our free online tool to book a no-obligation appointment.
Share this article
Related Posts