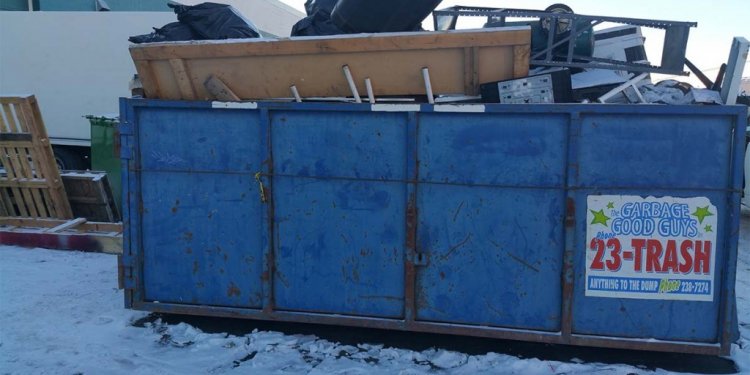 Good guys Trash Removal
Junk Removal
Verified Review
Great Job
Great job
Bull's Eye Hit
Academy Junk and Trash Removal services is the one call to make for all your junk, and trash removal. Great service; they were on time, thorough, and nice. Thank You Academy Junk and Trash Removal.
Give Jim Yur Junk
Jim and his crew did a great job!
Use this guy!!!
This guy was awesome! Much appreciated his work! Cleaned up after himself and veruy professional!
Available and ready to work
Hardworking ks
After a problem with arrival time the first day showed up on time the second day and got the job done in a timely manner. Very professional. Will use them again.
Vary professional!!! Will be there on time or earlier !! Thank you Jim will defiantly recommend and rehire when we need services
Property Cleanup
Jim did the work as expected. Great communication and prompt service.
Jim was great he did what he said and very professional. I will definitely use him again if needed.
Jim was great! Really good price and the job was well done. Thank you!
Jim and his crew was very friendly and was quick and finished the job in a timely manner. Thanks
Awesome job! Fast hard workers at the budget I wanted to be in. Highly recommended!
For two days I had twice scheduled with another hauler for junk and trash removal, but he kept having issues making the appointed time scheduled. I then called Jim Palmer and he was here within an hour and handled it very professionally. My only regret is not choosing Jim to begin with.
Set up a time to remove trash previous mobile home owners left and Omar texted to confirmed time and arrived when he said he would and did an excellent job.would recommend him to anyone who wants the job done fast and efficiently.
Jim and his crew did a great job
Remodeling our back yard, had lots of excess dirt, roots and debris. Jim and his crew did an excellent job of cleaning up my mess.
On time and the price was what I wanted to pay. He had hard workers and moved a lot of junk off my yard. Good guys
Jim responded immediately, was affordable, and would definitely use again when needed.
Jim and his crew showed up on time were very polite and did a fantastic job. For a very good price.
I believe they did a great job for a reasonable price. I would highly recommend this crew for cleanouts. They were on schedule and left the yard raked and nice.
Jim P. Apr 11, 2016
Thank you, happy to work for you.
For quick feedback and quick pick up and a great price, don't think it could get better then that... Also great people that picked it up!! Jim Palmer and his crew showed extreme customer service!! Thank you thumbtack & Mr. Palmer!!
The job was done well
Very easy to work with. Did a great job in a short time for a reasonable price. Would certainly recommend
1 word. AMAZING! Great customer service, pleasant and easy going.
Jim and crew were on time and ready to clean up 15 years of debris and junk from my side yards and back yard. They completed the job in two hours... which is the estimated time that Jim quoted me... and cleaned up all of the remaining "stuff" that gets left behind. I am very happy with Academy Junk and Trash Removal and I will recommend Jim and Crew to anyone who finds that they need his services. Great Job!!!
This guy is A W E S O M E ! ON TIME, COST AS AGREED, QUICK CLEAN AND PROFESSIONAL! !! WELL WORTH YOUR TIME TO HIRE JIM AND HIS CREW!!! A+++++
entrepreneurship courses
development abbreviation
vacation states
kosmix
fintech us
this city where
developmental milestones 4 months old
vacation at
business magnate
entrepreneur magazine covers
the development of the world
developmental pediatrician farmington ct
educator
clearly inspirational
entrepreneurs organization dc
startup disk full fixer
growth
here is the city
apple startup
manager motivation
online startup company ideas
price motion
new city
motor two
entrepreneurs today
skills of entrepreneurs
school breaks
city new
cities in tennessee that start with g
financier
new city as
startup download
good entrepreneur movies
list fintech
all about development
development to
innovative companies
developmentally appropriate practice examples
startup items
images of inspirational beauty
entrepreneur women
free motion
best caribbean vacations for couples on a budget
city of a
startup company game guide
vacation court
inspirational work at home quotes
people on vacation
startup apps settings
a quote about
what is a motion
motor video
social entrepreneurs
summer holidays
developmental psychology journal articles
1 8 motor
best fintech
be strong be courageous quotes
indian businessman
in or at a city
high motor
startup marketing jobs san francisco
car motion
fintech companies list
lot development
vacation phone
school trips
startup jobs nyc
fintech leadership
city of or
city work
motor for
entrepreneur meaning in urdu
nudge definition
hiring tech leadership in a startup
fintech names
development case
is an entrepreneur
fintech market
ideas startup
theories that support motivation strategies
project startup
the city being
one motor
the under city
development children
no vacation for you
are you a startup
startup book
selena gomez inspiring quotes
fintech lab
Share this article
Related Posts