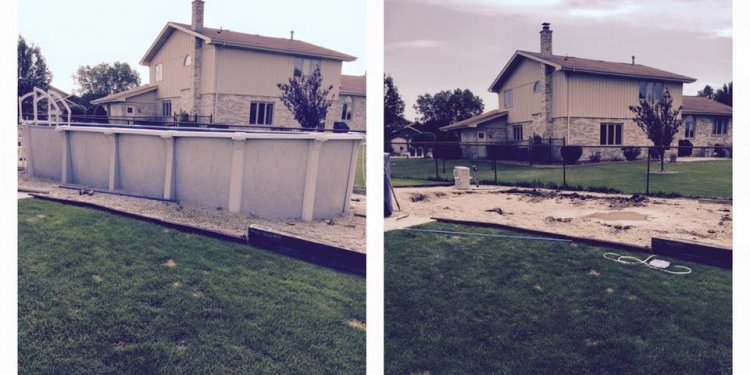 Junk Removal Services in Chicago
1-800-GOT-JUNK? is a leader in junk removal and trash removal in Chicago. When you book your appointment online, you save $10. If you're in need of junk removal services for your residence or business, you're in the right place. 1-800-GOT-JUNK? Chicago is the area's leading junk removal expert! We provide hauling services from the heart of Downtown Chicago to Palatine, Barrington, Arlington Heights, Orland Park, Frankfort, New Lenox, River Forest, Oak Park, Elmhurst, Naperville, Wheaton, Oak Brook, Wrigleyville, Libertyville, Crystal Lake, Lincoln Park and Bucktown, just to name a few!
Whatever you call it, we do it – whether you need us to remove garbage, trash, or junk, we take it all. We're a full-service junk removal company, which means that you can reclaim your space without so much as lifting a finger. 1-800-GOT-JUNK? Chicago truly makes an unpleasant task easy. We don't just pick up your garbage and take it to the nearest dump - we actively do our best to recycle everything we pick up, or donate useful items to local charities as much as possible. In fact, we consistently divert more than 95% of all of the garbage we pick up from the landfill.
Why use us for junk removal in Chicago?
When we say we're a full service junk removal company in Chicago, we really mean it. Just point at the trash you want gone, and we make it disappear. Use us for your Chicago trash removal because:
We offer same-day service
We take anything non-hazardous that two people can lift
We pick up your garbage/junk from wherever it is, and clean up after ourselves
We don't throw your junk away – we consistently divert 95% of everything we pick up from the landfill
Book our junk removal service
If you want your garbage, trash, or junk gone, all you have to do is:
Tell us when to come by, either by phone or by booking an appointment online. We know your time is valuable, so we give you a 2-hour arrival window, and will call you 15-20 minutes in advance to tell you when we're about to arrive.
Show us the items you want us to take, and we'll give you an upfront, all-inclusive junk removal price to take it away.
If you like our quote, we get to work picking up your garbage, removing your trash, and hauling away your junk. Of course, we clean up your space after we're done so that you get it back in mint condition.
Junk Removal in the Windy City
One of the hardest things to do is to get rid of our junk. Living in Chicago, you know that it's difficult to keep control of the junk that you have kept outside for too long. You started off by only piling up a few things, nice and neat, and promising yourself that you'd remember to get rid of it as soon as you found the time. However, time gets away from you. You add a little more junk to the pile and before you know it, you have a lot of junk. On windy days in Chicago, this isn't good. The wind starts to blow your junk around and makes a mess that you never intended on having. One day you decide "No more junk." You still don't have the time to get rid of it but you have the motivation to get a professional to do it for you. That's when you call us, 1-800-GOT-JUNK?, in Chicago. We are the answer to your ever-growing junk.
The Cost of Junk Removal
Here at 1-800-GOT-JUNK? in Chicago, we want to be your junk removal specialists. That's why we've come up with a unique and beneficial pricing structure for our customers. Instead of adding in a bunch of different fees, hidden fees, or confusing fees, we offer you one price that is all-inclusive for your junk removal. You pay just one price for all of our services. We start with our free and no-obligation estimate. It's almost impossible to guess how much it will cost to remove your junk without seeing it. That's why we send someone out to meet with you and inspect the junk that you want us to dispose of. We will determine how much space your junk will take up in our truck and then go from there. Your one price estimate includes
Cost of truck rental
Crew of two specialists to remove junk
Crew to sort, separate, recycle, and donate junk
Gas and travel expenses
Loading, lifting, and sorting
Share this article
Related Posts