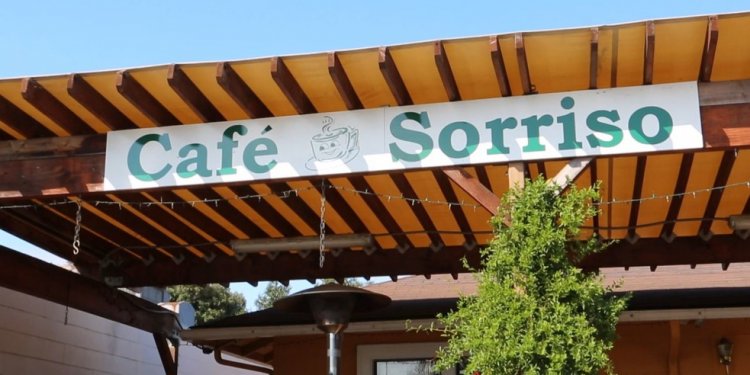 Junk Removal San Leandro CA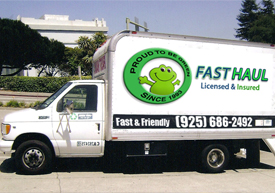 Our Junk Removal Truck in San Lorenzo
San Lorenzo Village, known affectionately as "San Lorenzo" by residents, is a small East Bay community that sits in-between San Leandro and Hayward.
Most of the land now known as San Lorenzo was included in two different Mexican Land Grants, Rancho San Lorenzo and Rancho San Lorenzo. The California Gold Rush spurned early settlement of the area, with many hopefuls setting up impromptu camps. The land between the boarders of the two ranchos became known asquattersville".
After serving as mainly farmland from the mid-19th to the mid-20th century, the desire to provide homes for workers in the East Bay's war industries gave way to the development of the community seen today. In fact, San Lorenzo was on of the US's first planned communities. The planning strategy implemented by David D. Bohannon (referred to as the "California Method") has been used extensively in community development throughout the nation. (Source: Wikipedia)
Since San Lorenzo is an unincorporated community, all waste management and recycling services are handled by Alameda County. Residents adhere to the standard 3-bin system (blue for recycling, green for organics, gray for garbage). In regards to hazardous materials, residents may drop items such as old batteries, fluorescent bulbs, and latex paint to the Alameda County Industries home office, located at 2307 Blanding Ave. in Alameda. Household hazardous waste, like radioactive materials, poisons and toxins must be brought to the Oakland Hazardous Waste facility at 2100 E 7th St. (Source: Alameda County Industries)
If you live in San Lorenzo or the surrounding area, and you have bulk items, extra garbage, construction debris, unwanted electronics, discarded furniture, or other items not suitable for standard trash or recycling pick-up by the city, contact Fast Haul as we provide the following services:
Residential Junk Removal and Trash Hauling in San Lorenzo
Fast Haul comes to your home and removes all your junk; With your guidance, our hauling junk removal experts will separate out the trash and haul it away. We'll even clean up after we're done!
Share this article
Related Posts