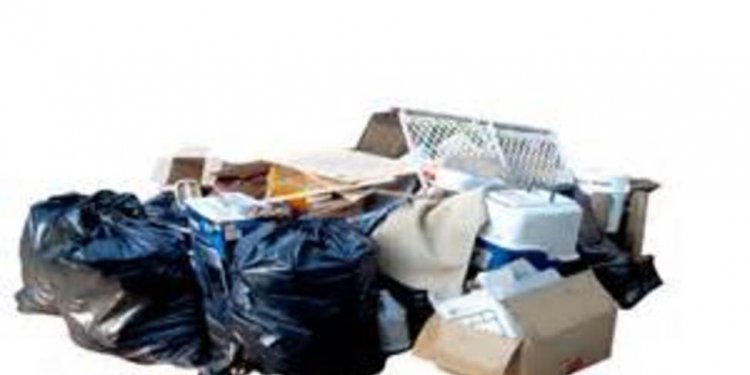 Junk Removal San Dimas
The City of San Dimas requires each occupied residence to maintain weekly trash and recycling services. The following information is provided for your benefit:
Single-Family Residential Service
Weekly residential service consists of:
1 - 64 gallon BLACK cart for household trash
1 - 96 gallon GREEN or BURGUNDY cart for green waste
1 - 64 gallon GREY recycling cart
All materials must fit inside your carts or containers. no loose bags will be collected.
Carts should be placed at curbside with the lid opening towards the street and side by side at least 3 feet apart. Clearance should be 3 feet in each direction away from parked cars or free standing objects.
Saving money on your trash bill is as simple as recycling!
Residents can request a smaller trash cart for a discounted rate. The smaller your trash cart, the less you pay! Reducing your trash is simple: Remember to put all paper, plastic, aluminum, cardboard, glass, junk mail, and much more in your recycling bin. You will be surprised how much you save!
Prohibited Waste:
The following items are NOT allowed in general waste containers:
• Appliances
• Batteries (Auto and Small Device)
• Electronics
• Hazardous Waste
• Medical Waste
• Radioactive Materials
• Asbestos
• Chemical Products
• Flammables
• Herbicides / Pesticides
• Needles
• Bodily Semi-Solids/Fluids
• Tires
• Construction Debris
• Fluorescent Tubes
• Liquids
• Paint and Thinners
• Any Types of Oil / Oil Rags
Bulky Item & Electronic Waste Pick-Up
Residents may request curbside pick-up for oversized or overweight household articles, such as stoves, water heaters, rugs, washing machines, and furniture up to 6 times per calendar year. We will also pick up e-waste, including computers and related equipment, televisions, DVD/CD and game players, and other household electronics. Call 1-800-266-7551 at least 24 hours in advance of your regular collection to schedule a pick-up. Multi-family with less than ten units are entitled to one bulky item collection per each two units anually.
Household Hazardous Waste Drop-Off
San Dimas residents can recycle/dispose of these items at one of the upcoming Household Hazardous Waste, Universal Waste and Electronic Waste Collection Events. Visit the Household Hazardous Waste & Universal Waste page for more information.
Here are some of the items that will be accepted:
Household Hazardous Waste (HHW) includes automotive fluids, lawn and garden chemicals, household cleaners and solvents, pool chemicals, hobby chemicals, oil-based paints and related home improvement products, etc.
Universal Waste (u-waste) includes batteries, fluorescent tubes and bulbs, and mercury-containing devices.
Electronic Waste (e-waste) includes computers and related equipment, televisions and audio-video components, such as VCRs and DVD players, cell phones, and other hand-held electronic devices, etc.
These free, drive-through collection events are held throughout the year at several locations. An event will take place in San Dimas and more information will be posted (with date and location) as it becomes available. For a full list of dates and locations, as well as more information on what you can drop off, please call 1-888-CLEAN-LA or visit the CLEAN LA website,
Used Motor Oil Recycling
With funds from the California Integrated Waste Management Board, the City of San Dimas has implemented a curbside used motor oil collection and recycling program for single-family residential areas.
On trash day, residents may place their used oil at the curbside in a tightly sealed container for the trash collectors to pick up. For best results, it is also a good idea to contact Waste Management at (800) 266-7551 a minimum of 24 hours in advance to schedule a pick-up. If you do not have a sealable container, you may pick one up free of charge from City Hall. The containers are available in 6-quart and 15-quart capacities.
Christmas Tree Recycling
Waste Management offers free collection and recycling of real Christmas trees. During the first two weeks in January, you may leave your tree on the curb on your scheduled collection day along with your carts. A container will also be conveniently placed at a facility for drop off as well.
These trees will be recycled, so please remove all tinsel, garland, ornaments, lights, and stands. Trees must be no more than 6 feet in length. If your tree is taller than 6 feet, please cut it in half to create two shorter pieces. Flocked trees will be accepted but cannot be recycled.
During the months of November, December, and January, residents may place additional bagged leaves for collection at no additional charge.
Disabled Service
On premises service, including transporting the containers from backyard to the collection vehicle, for those residential accounts where the adults are disabled, at no additional charge. Apply for this service by calling Waste Management Customer Service at 800-266-7551, please provide proof of disability (such as disabled placard). The application for disabled service must be renewed annually.
Bagster
Available at San Dimas Ace Hardware Store at 201 West Bonita Avenue, San Dimas, CA 91773. San Dimas Ace Hardware can be reached by phone at 909-599-2113.
Customer Service
Phone: (800) 266-7551
Hours of Operation
Mon-Fri 8:00am-5:00pm Sat 8:00am-12:00pm
Share this article
Related Posts