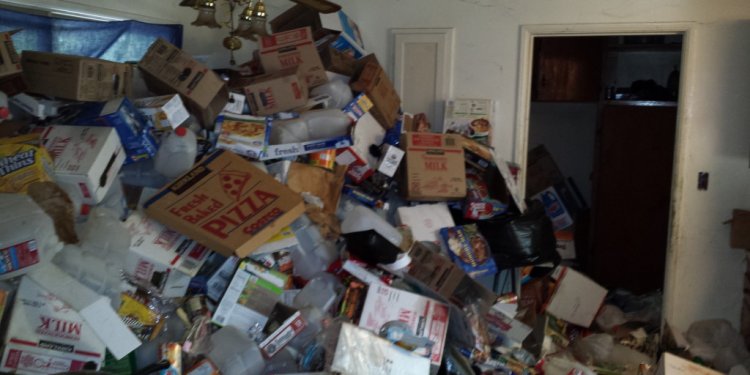 Free Junk Removal in San Bernardino
Bulky Item Pickup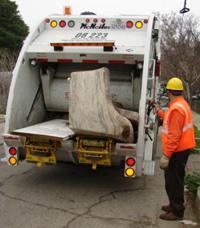 Burrtec Waste Industries provides a bulky item pickup (BIP) service to residential and commercial properties on behalf of the City. This is a manual collection service designed to handle bulky materials not accommodated through other collection methods. Residents are entitled to two (2) free BIP services per calendar year. A maximum of fifteen (15) minutes of service will be allowed for each scheduled pickup. Each additional fifteen (15) minutes will be charged $36.23. A typical amount is that which can be removed within fifteen minutes or within a 4'x6'x4' box.
To Schedule a Bulky Item Pickup, Please call (909) 804-4222
Program Rules:
1) Must be a City of San Bernardino resident living in a single-family home or multi-family home with less than four (4) units.
2) Must place bulky items neatly on the curb behind collection carts by 6:00 AM on their regular trash collection day. Do not block sidewalk.
3) Appointment must be made by the account holder of record in order for items to be picked up.
4) Do not put your bulky items out for pickup until a collection date has been scheduled.
Bulky Item Materials Accepted:
Broken Appliances - toaster ovens, water heaters, and other appliances
Large appliances such as refrigerators, stoves, washers & dryers must have their doors removed or taped/tied securely.
Furniture - chairs, desks, sofas, tables, etc.
Mattresses - all sizes of mattresses and box springs, crib mattresses, and futons
Rugs/Carpet - Must be bundled and be no longer than 6ft and less than 50lbs (Roll up carpet prior to demolition work so as to protect its viability for recycling).
Scrap Metal - bed frames, bicycle frames, shelving, and other metal items
Branches must be cut into 4 foot lengths and bundled
Bulky Item Materials NOT Accepted:
Automobile bodies, gas tanks, lawn mowers, etc.
Commercial or business trash or waste materials, including trash or waste from businesses conducted in or from a residence
Construction and Demolition debris
Electronic waste (computers, televisions, monitors, DVD players, microwave ovens, etc.)
Household hazardous waste materials
Piles, bags, or boxes of smaller items
Tires
Trash in bags or boxes
To schedule a Bulky Item PickUp Service:
1) Burrtec Waste Industries at (909) 804-4222 at least five (5) business days prior to your regular trash collection day (pickup service will not be made to any residents with delinquent accounts). Have a list ready to tell the customer service representative exactly what items are to be collected.
how many development bank in nepal 2022
whose business is safeguarding
how many teaching days in a school year
when london underground built
where london bridge is located
how much system data is normal on mac
which science is the most important
how long project baseline results
where's the london eye
whose an entrepreneur
when product owner is not available
who developed the geocentric theory
startup who is vera
what development contributed to the growth of agriculture
how many startups are there in india
who am i entrepreneur
where technology meets business
how much product to bring to a trade show
how much system in human body
startup who is rebecca stroud
where to solve math word problems
where to go from london
when design thinking started
how system works
from where the mansabdari system was borrowed
who solution provider
how much develop film
which project runway designers are successful
why technology is good for society
how much london broil for 8 adults
how to find business information on a company
which product in the reaction forms a precipitate
what solution attracts flies
which management function is associated with advocacy
when system ui has stopped
why technology is important in education
where to develop 35mm film cheap
how much product designer earn
where is fresh product from
what device is espressif
what is the difference between a roadmap and a timeline
how system calls work
where is sewerage system from
burow's solution where to buy
how often growth scans
Share this article
Related Posts