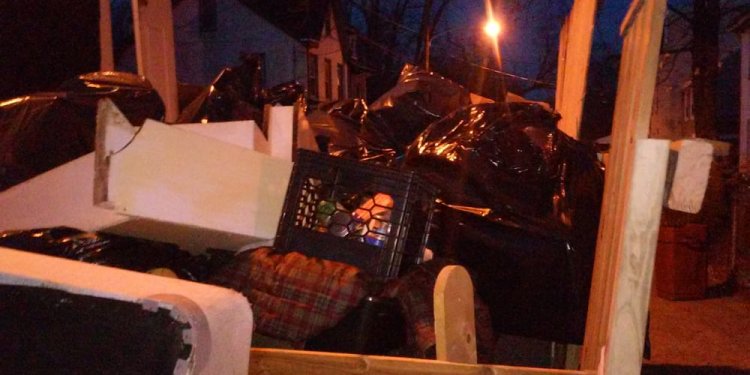 Junk Removal in Philadelphia
Bill Read, IV
My name is Bill Read and I was born and raised in the Philadelphia suburbs. I attended Penn State University and earned my B.S. in Economics. Both of my grandfather's served in the Army during WWII. My paternal grandfather, Howard, served in the Army Field Artillery branch and was a Bronze Star recipient. My maternal grandfather, Robert, served in the Army Counterintelligence Corps. It is because of their service to our country that I was able to join the JDog family.
I was introduced to Jerry Flanagan, our CEO, in 2016 and when I heard about the opportunity to join a company who supports U.S. Veterans, I didn't think twice. It is because of their sacrifices that we can all have our freedom.
Outside of junk removal and hauling, I live with my fiancé Susan and our dog Barley. Susan and I will be getting married in 2017. Susan and I enjoy traveling, watching movies and supporting the Philadelphia Eagles. I enjoy playing squash, hiking and woodworking.
I'm very excited to have JDog servicing the greater Center City area and to continue to watch the JDog family grow!
Bill Read, III
I am Bill's father. Known as Bill Read (III), I also spent most of my life living in the greater Philadelphia area. Having graduated from the University of Denver, I went to work for a family company, Alan Wood Steel Company. I then worked for several other local companies until I retired in 2010.
Now, I am very excited to help my son get started in this new and worthy franchise business. Its my belief that ongoing demand for junk removal services is fueled in part by the ever growing behavior where we Americans buy more and more stuff and build more places to put it than any other country on the planet – and then in time, we have to find a way to get rid of it! The future of this junk removal business is enormous. As part of the JDog team, the future is very exciting.
Share this article
Related Posts