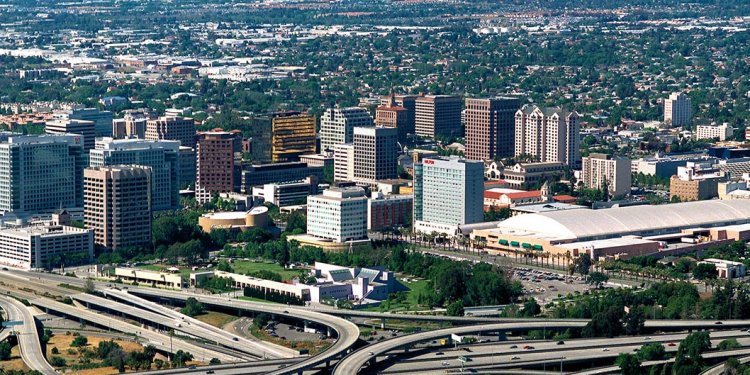 Junk Removal Services Sunnyvale
Are you cleaning out a storage shed or spare bedroom, or have you recently completed a renovation? Do you have an old desktop computer or laptop that you need to dispose of in a way that doesn't compromise the safety and security of personal information? At 1-800-GOT-JUNK?, we're happy to help!
Why Choose Us
We are the world's largest junk removal service, and we have been serving homes and businesses across the globe since our founding in 1989. What sets us apart as the best Sunnyvale junk removal service? We hire and train teams of friendly and professional junk removal specialists who will show up on time, in uniform and ready to work. We have a fleet of clean, spacious trucks that allow us to safely and efficiently load up your junk and carry it away. Our simple pricing plan is based on volume, meaning that you only pay for the space that your junk takes up on our trucks. You will never be charged an unexpected fee, and we will never try to talk you into paying for a service that you don't need. Our experts love taking on any junk removal challenge, so contact us today and show us what we're up against!
What Do We Take
At 1-800-GOT-JUNK?, we take everything that can be lifted by one of our teams of two junk removal specialists and loaded onto one of our clean, spacious trucks. We'll even gather the items ourselves; just point and junk disappears!
We take a wide range of items, including:
Working and non-working electronics, such as mobile devices, computers and printers
Beds, mattresses and box springs
Sofas, love seats and arm chairs
Leaves, branches and other yard waste
Construction and renovation debris
Working and non-working appliances
Get ready to say, "Goodbye junk. Hello relief!"
Where Do We Take the Junk?
Once we've taken away your junk and unwanted items, we donate everything that is still in usable condition to those in need. When you work with us, you can be confident that your unwanted items will be taken to local charities and put into the hands of those who will continue to enjoy them. Items that cannot be taken to local charities will be deposited at one of Sunnyvale's recycling facilities. Only as a final resort will we take your unwanted items to the landfill. If you're concerned about ensuring that you don't contribute to our overflowing landfills, then you're going to love us! For us, being environmentally responsible isn't a passing fad; in fact, we recycled before it was cool! Call us today and show us what we're up against!
Share this article
Related Posts