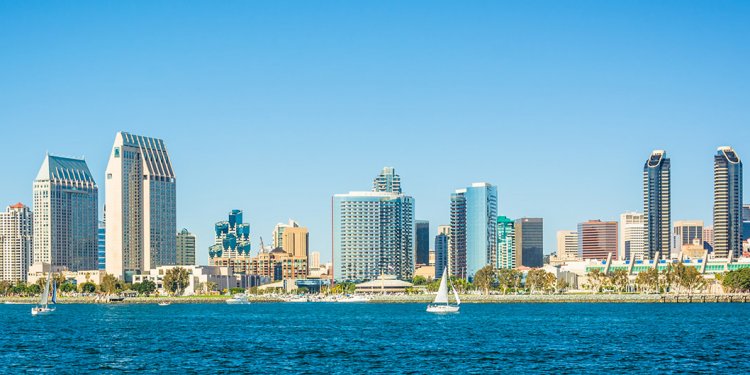 Junk Removal Services San Diego
San Diego, CA 92103
(619) 245-9957
This was really convenient for getting rid of our old mattress and box spring. He had the best price and takes the mattresses to be recycled, which we preferred over having someone take it to the dump. He got there a little early and we hadn't moved it to the curb yet so he helped us with that and still charged us the curbside price. I also love that I was able to schedule to a pickup online.
Fred just left my house and he was amazing. Came in and out within 5 minutes. Professional and courteous and even made it a last minute trip in between his other jobs. Refer your friends! I know I will be. Thanks again, Fred. -Devin
Hi, Just can't say enough good things about Fred and his business. You can book online on Yelp, which is very helpful. and You can pay in advance with Paypal. I have used his service 3 times since 2014 and he never fails to impress. He calls ahead of time, he arrives in the reserved time frame. He hauls away all the stuff I need gone and he will even let you throw on a few last minute items. Fred is always positive and helpful. If you need hauling, Call Fred.
Found Fred's through Yelp and scheduling was so easy. Pricing was very clear as well as payment options. And then Fred couldn't have been nicer and more helpful. We're happy to have Fred's Junk Removal as an option to take away unneeded but still useful items. Thank you!
I had Fred's come by this past weekend to pick up out of date 60" projection TV. They were on time polite and very speedy. I would recommend them for your junk removal needs. I paid the price I was quoted, which was very reasonable and now I have my garage back. YAY!
I don't have enough good things to say about Fred. Firstly I love the fact that they have the discounted curbside service option because in my case it allowed me to stay well within my budget. Had everything on the porch waiting for Fred and his worker when they arrived. I actually ended up having a bigger haul then anticipated and at first he didn't know if he would be able to accommodate it because of the amount of stuff and the size of his trailer. Well him and his worker packed that stuff up so good that it all fit and my price was still reasonable. They were in and out in 30 minutes flat. Will definitely use them again.
Fred called before he was about to pick up my furniture... But apparently someone had taken the pieces from the time I had placed it outside to when he was coming to grab it even though it had a sign for Fred himself (apparently Fred and Free look the same). Instead of charging me the whole fee of $99.00 (I had 3 pieces of furniture) he said it was no big deal, he was happy someone got a couch, and that he would refund my money and just charge me a $25.00 driving fee. What great customer service! Whenever I have some big stuff to get rid of I will be reaching out to Fred. Thank you again!!
Second time using Fred's to remove furniture and they do not disappoint! Prices are right and they are quick and efficient when making appointments! Always friendly and he even remembered me from the last pick-up a year ago - thanks guys!
These guys were awesome. I sent them pictures of what I needed removed. They gave me a quote via text. I scheduled my appointment. They were here on time, took 15 minutes to clear my driveway. Nice, hard working group of guys.
Quick and efficient. Great way to get rid of unwanted items piling up in the garage or house. Also quick to answer if you text him with questions on items/service. Like that I can set up an appointment on line, know the price and pay with Paypal. Other companies I checked with either charged more or wanted you to book the appointment then left you guessing how much the charge would be until they showed up.
I can't imagine finding a better option than Fred's when needing to get large items removed from your home. I inquired on Saturday but they were booked up until Monday, so I called around some other places that could do it sooner, but many answered the phone so rudely I felt bad even asking for their business. Also, they were charging literally twice as much for less service. So I booked with Fred's on Saturday, paid online on Sunday, had my stuff ready on Monday by the door and they came in and picked it up. I swear it took 45 seconds and that's not an exaggeration. You know how sometimes you're so pleased with someone's service that you find yourself walking around the house wondering what else you can have them take away?
I used Fred's Junk Removal for the second time this weekend. Just like the first time, they were quick, friendly, and on-time. Their website is easy to use for appointment booking, which to me is a huge plus. I will definitely continue to use Fred's as needed...it's a great service!
Needed to get an old commercial washer (heavy) out of my garage. Great job, friendly and good price.
Going with Fred's Junk Removal was such a great choice for me. I honestly cannot say enough great things about Fred. He was prompt, fast, and at an extremely fair price! If I ever need to get rid of junk in the future, he will be my first call!
Thanks Dan the man's hauling for helping me get rid of my couch that I needed to junk. They came around the time they stated and the price was reasonable. I was going to rent a u haul ($25+ mileage) but realized if I was going to dump my couch at the landfill they would charge about $60. This was a much reasonable price of only $50
If I had known getting rid of our junk was this easy and inexpensive, I wouldn't have waited so long! I found Fred through Yelp and the other 5 star reviews are spot on. It was easy to make the appointment online, I got a call when they were 15 minutes away as promised, they loaded the stuff and swept up in less than 5 minutes and I paid through PayPal. I highly recommend.
This company is the best and I plan on using them in the future. I booked my pick up time online, paid online, set the mattress out in front of my home and went to work. Came home and it was gone and picked up by Fred's Junk Removal. Such a user friendly and easy process. Not to mention very affordable. It was pouring rain all day so I was really worried they wouldn't pick up a wet mattress but they exceeded my expectations! Highly recommend.
I love the website. Very upfront about pricing, and pictures included to give you an idea of what constitutes 1/3, 1/2, or 2/3 a truck load. Very reasonable pricing for curbside pickup, and I was able to book my appointment online. My appointment window was 10:00 to 1:00, and Fred called me at 11:00 to let me know they'd arrive in 15 minutes, which they did. Extremely easy and painless transaction, and such a huge relief to have all that junk out of my garage.
Super easy and awesome service! I had Fred pick up a mattress and box spring for me, I wasn't able to be home but all I had to do was make sure my stuff was outside for curbside pickup. I'll be calling them and referring them for future pick up services!
Share this article
Related Posts