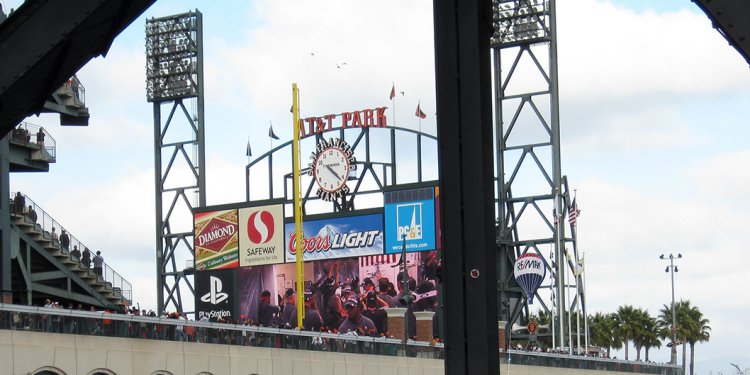 Junk Removal Services Redwood City
1164 18th Ave
Redwood City, CA 94063
(650) 743-8852
Clint was quick to respond and came to haul away all our trash early the next morning. Very easy process and competitively priced. Clint was professional and very friendly. Would be happy to use his service again.
Clint was fast, efficient, and extremely affordable (significantly less than the other larger junk removal companies). He gave us a quote on Friday and had everything hauled away by Saturday afternoon.
Clint, was just a great guy all around. Had a little less than a 10x20 storage worth of stuff and he got it all by himself. Aside from some good conversation his level of customer service was over the top. Thanks Clint!
I can't improve on the other rave reviews. Whether it's sofas (bedbug-ridden or not), construction trash, removal of entire outbuildings, or whatever else, Clinton has arrived on time with very little lead time and taken care of things at what I can only hope is a profit to him after the current disposal fees. Use J&G; no reason to call anyone else.
Clint is AWESOME!! He took out 6 loads of construction debris during a recent renovation. It was a very ambitious job, but he handled it like a pro. Much more affordable than the name brand hauling folks that I called before him. He showed up on time. Last minute. Whenever I needed him. Couldn't be happier. I would recommend calling him instead of using the request a quote button, since he is on the road working all day!
Look no further. Clint is an awesome and very friendly guy. Had him pick up 2 sofas. He was at my condo within 30 minutes of my call in the rain for a reasonable fee on a Saturday.
I would give Clint 10 stars if I could. He is fast, very affordable and one of the nicest people you'll ever meet. We will definitely be using him for all of our junk removal needs in the future vs. 1800Junk or the other big companies.
We've used J & G Hauling twice in the last 4 months and have nothing but good things to say about Clint. He's very nice and does the job fast and efficiently. We did not have to go through all the bureaucracy that occurs with dealing with larger companies. His prices are fair. The second time we used him, he showed up the day after we called him and cleared out all the green waste we had piled up, cleaned the area thoroughly and even emptied our organics bin! Clint is definitely who I'm using again for my growing pile of yard waste.
Clinton provides a great hauling service. He came out promptly and completely loaded his large truck by himself. He broke up items and expertly fit them in and "went the extra mile" to clean out items from this messy house. He is friendly and very competent. I recommend him to anyone who needs a thorough hauling job done by a professional.
I was a bit dubious after talking to Clint about the job (cleaning out my parent's garage, with its accumulated 30 years of stuff) - especially since I knew there were some heavy, large things to move and he said he worked solo. He did a fantastic job, though - not only removing the furniture we had discussed but an old refrigerator as well. In just three hours he completely cleared out all the junk in the garage, filling up his huge truck to capacity - all at a *very* reasonable price. I agree with John S. - I'd give J & G Hauling more stars if I could. He'll definitely be the first person I call next time I need a hauling job or garage clean out done.
I've called Clinton half a dozen times over a dozen years, and each day he responds quickly, removes exactly what I want, and offers a really fair price (especially considering how much the dump charges *him*). I trust him so much that yesterday I gave him the check in advance, so he could come by the next day to remove the junk from my backyard while I was gone. He's friendly and reliable, with none of the corporate overhead or silly rules I've come to expect from larger outfits. This is how small business is supposed to work.
My hero!!! We are moving after spending 26 years in our home, and not being very diligent about "spring cleaning". Clinton took stuff out of garage rafters, under the house storage, and under the deck too. Nine hours and two full truckloads later we had completed our task. Never a word of complaint, and even a cordial conversation before he departed the second time. I cannot recommend him highly enough!
If I could give J & G Hauling more stars I would! I've worked with J & G Hauling on multiple occasions and I am always impressed with the services. I first used J & G about 8 years ago through a friend of mine who recommended him and I've used him ever since! He is always thorough, does an outstanding job and his prices are very competitive. Clint Johnson is the owner and proprietor of this business. Each time I've called for an estimate or a job, Clint comes through! He has always been right on time and he's always finished the job quicker than I've needed him too. His estimates are very fair and competitive. I highly recommend him and I'll continue to use him anytime I need hauling or light demolition. Don't get scammed using those commercial haulers with pretty purple trucks... they can never compare to the personalized service Clint provides his customers at J & G Hauling!
I have used J & G at least 10 times over the last 4 years. His service is awesome, and his prices are very fair. Highly recommend Clint to all who need some help with their junk!
I have used J and G Hauling several time over many years. The owner Clint is always courteous and friendly. They are always on time and can pick up as much as required. Clint tries to size the haul job accordingly in order to save you money. And his quote is always good, even if you have a bit more. I will always call them first.
We have hired J & G Hauling a number of times over the past few years. Clint Johnson is the owner and had always handled our jobs personally. Clint makes himself available quickly, shows up on time, charges reasonable prices and is also a nice guy. He grew up in this part of the world and so it feels like we are hiring a neighbor. Basically, whatever stuff we have needed hauled away, he has done it quickly and easily. It's a great feeling to have all that annoying junk just "disappear" after months of collecting dust. We plan to call him every time we need this type of service.
My Husband and I have used Clinton to haul away our excess stuff a couple times. Each time, he ended up taking more than I had asked him to without an increase in the quoted price. He is a lifesaver! Very professional, thorough and reliable. I will be using his services again soon.
Share this article
Related Posts