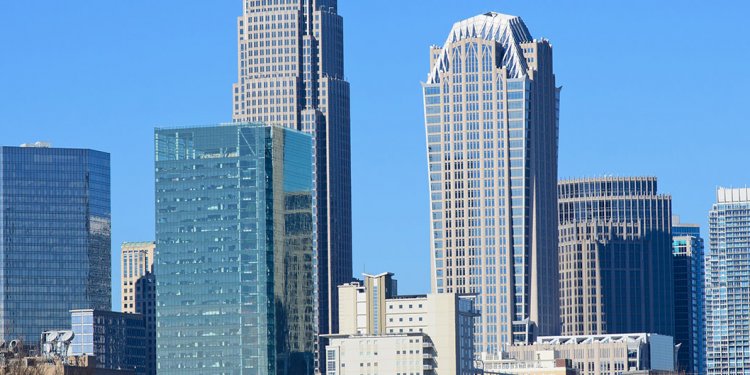 Junk Removal Services Charlotte NC
You leave your house to go to work and you stop and look back at the garage. You are thinking that it sure would be nice to be able to park your car in the garage. Then you remember that you can't park in there because you have just kept tossing more and more junk in there until it got away from you. Now there is more junk than space, you're feeling overwhelmed, and you don't think you have the time or the energy to actually clean out all of the junk. This is where we come in! Here at 1-800-GOT-JUNK? of Concord, we're going to help you get rid of your junk. Since 1989 we have been successfully removing all of your unwanted junk quickly, efficiently, and cost-effectively. We're here to take the stress out of your junk removal by being your full-service junk removal company.
What Items 1-800-GOT-JUNK? Will Take
Perhaps you're concerned that you've accumulated so much junk that you won't be able to get rid of it all at once. You are thinking that you have some really old stuff that you can barely identify, you don't know how to dispose of it, and you don't think you can afford it. We're going to take most, if not all, of your junk. Just some of the items that we will take for you include:
Mattresses
Televisions & Old Electronics
Hot Tubs
Bicycles
Refrigerators
Appliances
Carpeting
Yard waste
Anything that two junk removal specialists can carry
Any non-hazardous materials
It doesn't matter where you've stashed your junk. Regardless of where it is on your property, we'll go pick it up and remove it for you. Just point out where your junk is and it disappears. It's almost as though it is magic. Years of looking at all of this unwanted junk and now it's gone in only one day. No longer do you have to worry that your junk is going to be there long it should be. With 1-800-GOT-JUNK? you are assured that your junk is on its way to where it belongs. Which is anywhere but on your property, right?
Booking Your Appointment with 1-800-GOT-JUNK? of Charlotte
You may be thinking that it's a long and involved process, trying to get someone to come out to your home or business, and give you an estimate of what it will cost to remove all of your junk. It's a very simple process at 1-800-GOT-JUNK? Simply give us a call and make an appointment. Somewhere between 15 and 30 minutes prior to your appointment, we're going to give you a call. Once we arrive, it only gets easier from there. You just point at the junk that you want removed and we will give you an estimate on the cost. No playing phone tag or worrying that we're going to charge you more than you expect because it was done over the phone. No. We're personally coming out and giving you an accurate price.
Then it's time for us to start removing your junk. Two junk removal specialists will remove all of the junk that you're tired of looking at. We're highly qualified, uniformed, and insured and do our utmost to insure that your property is treated with the utmost respect. We will load your junk, sort through it, and recycle it. Our all-inclusive price includes the cost of two men, junk removal, gas and travel expenses, and all transfer station tariffs and fees.
How 1-800-GOT-JUNK? Recycles Your Items
We recycled before it was cool. Since 1989 we have been recycling other people's junk for them. What may seem like trash to you may seem to be a treasure to someone else. Your junk will be sifted through and anything that can be donated will be and anything that can be recycled, will be recycled. We take great pride in recycling more than we take to a landfill.
Call us at 1-800-GOT-JUNK? for your fast and free estimate. Then get ready to part ways with your junk.
Remove your junk the easy way with 1-800-GOT-JUNK? Charlotte. We are a full-service junk removal company that takes away residential and commercial rubbish that you don't need anymore. We offer junk hauling services to the heart of Charlotte, Matthews, Waxshaw, Weddington, Monroe, Wingate, Fort Mill, and more! If you have old appliances, furniture, yard debris, e-waste, or construction and renovation debris, we can take it. We do our best to give back to our community by looking for ways to recycle, salvage and donate as much junk as possible. We look forward to helping you regain your space! Give us a call at 1-800-GOT-JUNK? Watch what we do
Share this article
Related Posts