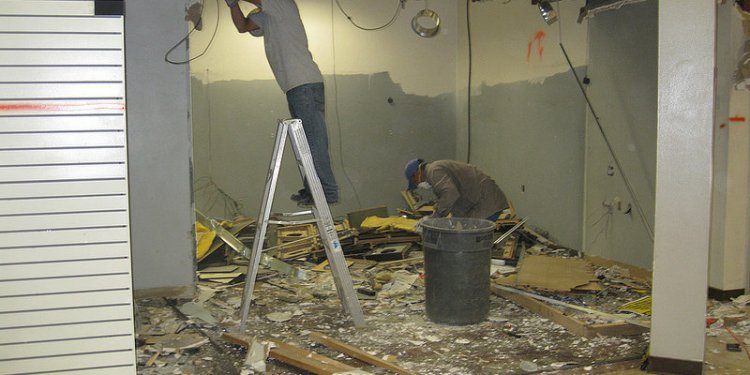 Clean Clutter Junk Removal and Demolition
Junk Removal
Verified Review
I could not have asked for more out of my experience with Ed of E and D Hauling. I had to contact Ed because another contractor left a mess after doing a job. Even though I am sure my job was a small job for him, he made the time to come out to my mom's place and take the junk away, for a very reasonable price. He even took on another task, just to help us out. He was also polite, gracious, and kind. Nice matters!
Ed did a great job! He hauled debris from a house and garage clean out, including some scrap metal. He completed everything exactly as he said he would and was thorough. He was professional, respectful and communicated well. I would definitely use his service again.
Ed provided quick and efficient service. I would highly recommend!!
Great service. On time. Very friendly. Would recommend to others.
The communication with Ed was great, the price was great, and the service was outstanding, he left my garage looking brand new. Thank you ED!!! Would definitely call again if i need this type of service.
He was on time, very professional and I felt the price was reasonable. If I need this type of help again I would use E & D's Hauling. The job was in Trinity and it only took 1/2 hr.
My experience was perfect, Ed was prompt with calling, staying in touch and hauling away the debris. Absolutely would recommend his services and would call again if I need to.
Property Cleanup
Ed is awesome. He showed up on time, brought a huge trailer to haul stuff and made the whole experience very easy. So much cheaper than renting a dumpster and have it sit in your yard for days. Also he is very polite and great to deal with
Great fast service! The gentleman was very professional and friendly. Would defiantly recommend to anyone. Price was also great. Thank you again.
Helpful, kept in contact so I knew when they would be here . Well done !
I only had a couch for him. He was very prompt in his email responses. He was well in his time frame he gave me and even tex me when he was 15 minutes out. He worked with me in pricing. He was very professional and polite. I would definitely use him again and I will refer him to anyone who needs clutter/junk removed from their house. Highly recommend him! Thank you Ed!
Very punctual, professional and polite father and son team. I highly recommend them.
He cleaned out a shed with 10 years worth of junk in it in two hours. It filled 3/4of his large trailer. He stuck to his estimate even tho he did much more work than he thought . He was polite and neat in his work. I would definitely hire him again.
Electronics and Appliance Recycling
Excellent service. Showed up on time and was professional and courteous. I wouldn't hesitate to recommend them.
Ed did a great job cleaning up demo materials (wood, plaster, drywall) from our garage. I was surprised at how much he was able to fit into his trailer. I would highly recommend Ed as he is a hard worker and easy to do business with.
Ed was friendly and fast. Will use again!
Great pricing, good communication and quick service.
Had 2 mattresses, box springs and Armoire removed. Friendly, professional and quick. Good Price too! Answered all questions and was easy to reach, by phone and email. Will definitely use again! Thank You!
ace education
cory booker education
drivers education course
post-secondary education
blogging bishop
education certification florida
kayleigh mcenany education
education store apple
blog length
blogging kaise kare
blog contra e verso
blog via francigena
blogging anonymously
blogging through google
blogging your passion
blogging for students
steven outside blog
blog zemmour
early childhood education jobs
the education of fredrick fitzell
department of education texas
mark zuckerberg education
martin luther king jr education
lre special education
blogging like apps
anti racism in education
riverside county office of education
jobs in education
blog through the gaps
santa clara county office of education
education in resume
education degree
international education corporation
education games
opposite of blog
education management information system
blog login
blog marketing
henry county board of education
is blogging out of date
blogging sites like tumblr
education connection sdhc
blogging of e commerce
blogging job description
blog about love
blogging niches
master in education
wicomico county board of education
Share this article
Related Posts