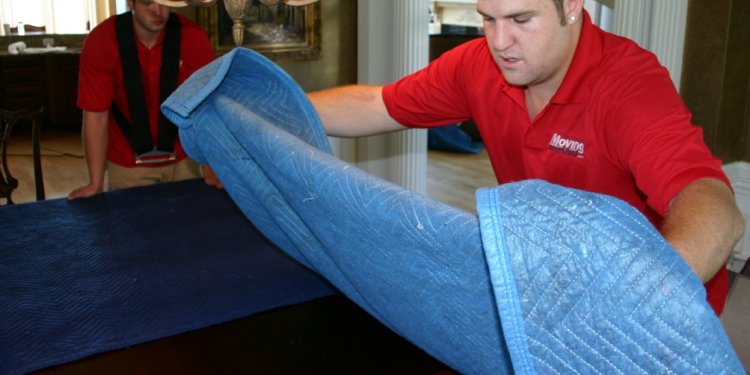 Junk Removal Reviews
Alexandria, VA 22310
(571) 432-8162
These guys are great!! You can call 5-6 companies and try to save $20. But why? They show up on time, perform the work as described, and leave. I've used them 2x in the past 45 days. Will be using them again in the next 30 days.
These guys are great. They came and cleaned out a three level house for me in 4 hours. They then cleared the outside and even did some landscaping. Highly, highly recommended.
I used NOVA Junk in August 2016. I had initially called College Hunks Hauling Junk, but when they arrived, their estimate was more than twice what they quoted over the phone, so I turned them away. At NOVA Junk, I talked to both Omar and Norman. I felt both gentlemen were very honest in their estimate and forthright in what I could expect. And they honor Yelp, Military Discount and Angie's List. NOVA Junk was reasonable in their estimate so I scheduled a date. And I was so very glad I used NOVA Junk. I was extremely pleased with their service. I have split-foyer, 4-bedroom house, plus an upper deck, a storage room and an outside shed that I had to clean out. And I had 30-years of things to donate and get rid of. Upon arrival NOVA Junk was organized, they got started right away, walked through the house with me and asked for clarification where needed (what was junk what was going to charity) One area I was afraid they would balk at was the outside shed which was full of very yucky crickets and spiders. College Hunks guys didn't even want to look in the shed (I don't blame them because I was afraid to go in there). NOVA Junk did not hesitate to go in the shed. Not only did they get it completely empty, they cleaned the spiders and crickets out of my shed. And they blew off the leaves from my deck and swept up where leaves and other debris had tracked inside the house. I was so very very very impressed with NOVA Junk. The whole crew worked hard, quickly, and in less than a couple of hours they had completely filled two trucks worth of things to donate and junk. NOVA Junk was accurate in their price estimate and accurate with the time it took to complete the job. The guys were professional, friendly, and very thorough. I would definitely recommend NOVA Junk and I will use them again. My thanks to Omar and Norman and their crew!
easy appointment setup and quick service. thank you NOVA junk removal! Used the $10 saving coupon. shopped around for competitive pricing and NOVA junk removal provided the best rate-even before the coupon. highly recommend!
Great experience! Very professional, on time, courteous staff. Omar and the others removed my belongings (heavy furniture) and then more items I kept finding. The price was more reasonable than others that I contacted. I will definitely call them again in the future.
I'm not normally a bargain shopper for anything, let alone junk removal. I just want things done well and I want things done ASAP. I filtered the reviews and took the 2 closest companies with 5 stars, and asked for quotes using the Yelp app. I was pumped up the jam when the other company's quote was more than half less. And then they told me it was a typo and it was way more expensive! Byeeee. Decision made easy. NOVA Junk Removal's quote was totally reasonable for: providing a huge truck, coming to the house, being timely and nice, providing labor and muscles, doing the heavy lifting, and sending things off to get-out-of-my-sight-ville. I did all the quote collecting and time coordinating through Yelp messaging and iMessage. My outgoing message on my cell's voicemail says, "Hi, this is Cathy. Text me! BEEP." So messaging made my life easy peasy because I hate talking on the phone socially. My time frame for pick up, when they'd show up was 7-9am. On the day of, I got a call and voicemail that they'd be at my house in 20 minutes. See how I screened and didn't pick up the call?! I iMessaged the VM number, that we were home and ready. Two strong guys showed up and removed 4 couches from the first floor, and 1 seriously heavy elliptical from our second floor. I paid, I tipped, and dunzo. From there, they stayed outside and played Tetris- organizing my furniture and furniture from a previous pick up. The entire process was just... so easy! I loved it. We're clearing out our house to do a major remodel in a couple months so I plan to use them again.
Came within the time frame, called ahead, and they were quick, careful, and professional. Would definitely use again
I used the services of NOVA junk removed. The 2 employees were on time and very courteous. They reviewed my needs and gave me a price. They were quick in their work and I would highly recommend them.
Very pleased with NOVA Junk Removal service. The price was definitely reasonable. They were responsive and came very shortly after I requested (some places I spoke to were scheduling much farther out). They charge per the amount of truck you take up, which was easy for me to relatively-eyeball and give me a sense as my stuff expanded during my clean out. They were also definitely affordable, including with some heavy and awkward stuff. They arrived on time and gave me a heads up, they were very accommodating of some of my disorganization, they were quick, friendly, and courteous, and payment/scheduling were all very easy. Finally, I had been stressing about donating some furniture that was in good condition and that I needed to get rid of. I wanted to have it picked up, but everyone was 8 weeks out. I was really pleased to learn that they seek to donate as much stuff as possible and take it to donation centers (they were sure to emphasize that whether or not the items are donated is entirely dependent on the donation center's discretion, so you kind of leave it up to them at the point you let it load into the truck).
NOVA junk removal was great: They were courteous, prompt, efficient, thorough and careful not to mess up anything in the process. Recommend them highly
These are guys are great. We called them on a Thursday after hours and they still picked up. They were able to schedule a junk pick up for the next day (granted it was a very large window) but it was such a relief they were able to squeeze us in. The prices are pretty competitive for such quick turnaround. They arrived the next day and quickly loaded the junk from our kitchen renovation. They charge by how much the truck gets filled (check out their site for specifics) and take all forms of payment. So glad they have a square for credit card purchases, the entire process from them showing up, loading and emailing me my receipt took approximately 30 minutes. Highly recommend.
Share this article
Related Posts