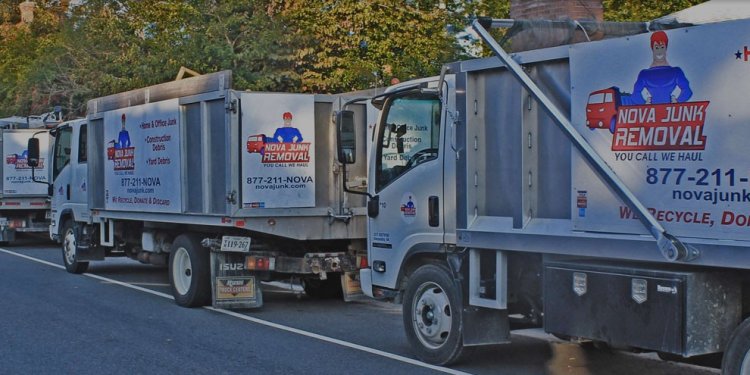 Junk Removal Northern VA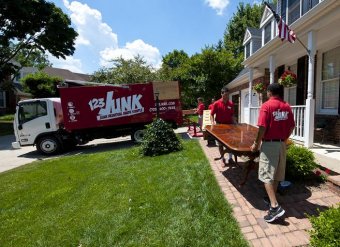 Simply call and we'll do it all. We will not only carefully remove items from your location, but we will dispose of them properly. It's as easy as 123JUNK. First, we will look for items we can donate to charities and other organizations in the Fairfax City and Fairfax County areas. Second, we will carefully sort those articles that can be recycled and finally, we will safely dispose of everything else.
123JUNK is proud to work closely with several charity partners from Fairfax County, including the Habitat for Humanity of Northern Virginia ReStore, Alternative House, Bargain Loft, The Closet of the Greater Herndon Area, The Salvation Army and Northern Virginia Family Services. The company is also a proud member of the Dulles Regional Chamber of Commerce and the Fairfax County Chamber of Commerce.
Whether your load is large or small, call 123JUNK
Whether it's a single item or several truckloads, the trained professionals at 123JUNK know how to get the job done quickly and safely.
Wherever you live in the Fairfax County area, we are the people to call for junk removal. We are at your service to haul away unsightly trash, rubbish or yard debris. We can also remove furniture and other household items, such as couches, recliners, chairs, tables, and large appliances.
Office and commercial junk hauling and removal
Do you have office furniture, computers or other equipment that you need to have removed? Call 123JUNK today to schedule one or more of our trucks to haul away your unwanted items from your office, retail business or warehouse.
For trash removal in Fairfax County, we are at your service!
If you live and work in the Fairfax area, you probably have seen our large red trucks on route to help someone with junk removal or trash hauling services. Let 123JUNK take care of your house, yard or office hauling needs!
Share this article
Related Posts