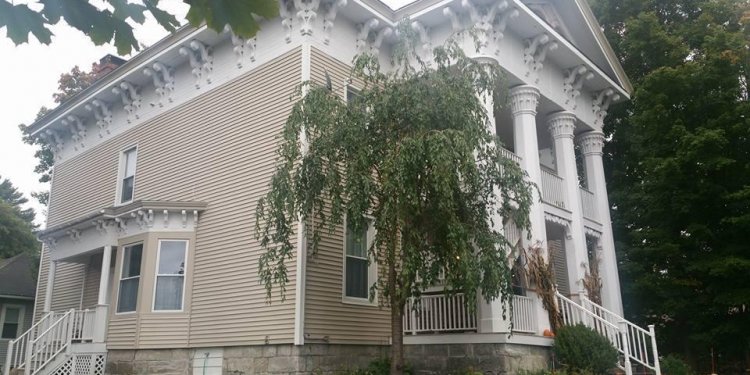 Junk Removal North Adams MA
MASS MoCA is seeking a personable Human Resources Manager to manage the day-to-day human resource operations of our growing employee base.
Responsibilities include orientation of newly hired employees; benefits and employee handbook administration; maintenance of employee records and files; payroll service administration, and implementation and oversight of a Human Resource Information System (HRIS) including training and assisting employees in the use of the HRIS; 401(k) enrollment and processing; and oversight and organization of health and safety programs.
Our ideal candidate will have a minimum of three years' prior experience in human resource administration, and experience with a Human Resource Information System; working knowledge of labor laws; strong organizational and communication skills, collegiality, and the ability to manage sensitive personal and financial information confidentially and dependably.
Kidspace ArtBarista (As-needed, by contract)
MASS MoCA seeks an occasional person to fill in at the Kidspace ArtBar. ArtBaristas oversee public hours in the Kidspace gallery, facilitating drop-in art-making experiences for families. The ArtBar offers dynamic art activities thematically connected to current MASS MoCA exhibitions, especially the Kidspace exhibitions Here Comes the Sun and Cavernous: The Inner Life of Courage (opening June 17).
Responsibilities include welcoming visitors and answering questions, preparing, maintaining, and opening/closing the Kidspace gallery, and supporting art-making by explaining and distributing art projects and materials.
Successful candidates should be friendly, outgoing, feel comfortable working with children, interested in the arts, and have flexible schedules. Must be 18 years or older to apply. ArtBaristas can expect to work 1-3 days/week during peak times (school vacations and holidays) and 1-3 days/month regularly. In the spring, winter, and fall, shifts are typically from 11am-5pm. In the summer, shifts are typically 10am-6pm or 7pm. All shifts require additional time for set-up and clean-up.
MASS MoCA is an equal opportunity employer and seeks diversity in its workforce.
Art Ninjas Camp Counselor
2 positions available (seasonal part-time)
Camp Counselors work with the Camp Director to run Art Ninjas Camp. Each camp day revolves around a weekly theme and daily mission, and will include art projects, outdoor play, yoga/meditation, a group game, and exploration in the MASS MoCA galleries. Each week includes an off-site field trip. Campers range from grades 1-5; there are 20 campers per camp session. You may read more about the specifics of each week-long camp here.
Responsibilities:
Provide a safe and healthy environment for all campers
Assist with leading art projects
Effectively monitor campers' behaviors
Set up and clean up art activities and maintain cleanliness of camp space
Serve as a positive role model for the campers
Problem-solve through situations and seek assistance when necessary
Maintain open communication with all camp staff
Guide campers in participating successfully in all camp activities
Participate in staff meetings with Camp Counselors and Camp Director
Qualifications:
18 years or older
Experience working with children
Ability to work and communicate with a variety of age and skill levels
Ability to think quickly and effectively on your feet
Energetic, responsible, dependable, and adaptable
Preferred:
Art-making experience
Camp counselor or art teaching experience
CPR/First Aid certified
You will be working as an independent contractor, billing for your services at the rate of $11.00 per hour. The camp schedule will require you to be on-site from 8:15am-3:30pm (3 days/week) and 8:15am-5pm (2 days/week), Monday-Friday, from August 7-September 1, 2017. One training day is required on Wednesday, August 2, from 9am-5pm. A CORI/SORI (background) check will be done for all accepted applicants.
Retail Store Sales Associate (Part-Time)
MASS MoCA's retail store is seeking a part-time Sales Associate for summer and fall employment. Responsibilities include, but are not limited to:
Cheerfully interacting with customers.
Cleaning, restocking, and maintaining attractive merchandise displays.
Taking initiative to learn about the history of MASS MoCA and the current exhibitions to answer customer questions.
Opening/closing stores and operating cash registers.
Help customer make selections by building customer confidence; offering suggestions, opinions, and providing product information
Process payments using POS system; processing credit cards, cash, and gift cards.
Handling/counting cash accurately.
Keep patrons informed by notifying them of preferred customer sales and future merchandise of potential interest.
We are looking to fill a position for a part-time Sales Associate at MASS MoCA and MASS MoCA By Design. This position offers approximately 15-20 hours per week and requires a flexible schedule including availability specifically Friday through Sunday, Saturday evenings, occasional holidays, and festivals. It also requires a friendly, polite disposition in addition to self-motivation and initiative. Customer service experience is preferred.
To apply, obtain and complete an application from MASS MoCA's Box Office at 87 Marshall Street, North Adams.
No phone calls please. MASS MoCA is an equal opportunity employer and seeks diversity in its workforce.
Share this article
Related Posts