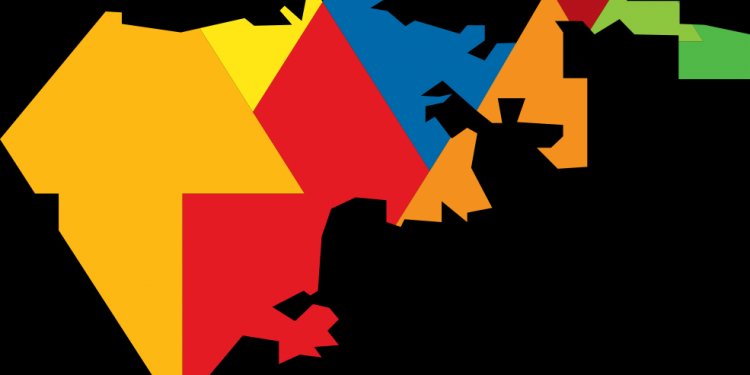 Free Junk Removal Hayward CA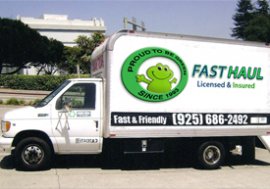 Our Junk hauling in Hayward
Hayward has a population of 144, 186 and is located in the East Bay in Alameda County. Lying squarely on the Hayward fault line, Hayward has rebuilt itself time and again, since its first major earthquake (the Hayward Earthquake) in 1868. The Meek Mansion (constructed in 1869, in adjacent Cherryland) whose basement rests upon an "unusual" bracing system consisting of thick, diagonally placed timber boards (which have supported it through decades of earthquakes), stands as a testament to the ingenuity of the founding fathers of the area. Hayward is also home to the main campus of Cal State University, East Bay, is the second most diverse city in the state by Census figures, and has been ranked nationwide as highly diverse, in combination with Oakland and Fremont. Hayward also boasts the largest recreation district in California and is home to the oldest Japanese garden in the state designed along traditional lines.
As part of a state-wide green initiative, in January 2013, Hayward, along with other members of Alameda County, came under the "no single-use" plastic bag state regulations, meaning that no such bags are provided at stores. Residents are encouraged to bring their own bags, but can purchase reusable and recycled-content bags at stores.
Garbage Collection Service
All residents and businesses are required to subscribe to weekly garbage service to reduce trash accumulation. Under a franchise contract with Waste Management of Alameda County, the City provides weekly collection of garbage. Residents may subscribe to one of four cart sizes: 20 - 32 - 64 - 96 gallon capacities. The monthly fee varies with the capacity of the cart. Currently plant debris has been banned from landfills in Alameda County, necessitating residents and businesses dispose of them through the appropriate organics collection.
The Davis Street Transfer Station is located at 2615 Davis Street in San Leandro and accepts self-hauled trash for disposal. The facility is open on the following days and times: Monday - Friday: 7AM - 5 PM and Saturday from 8AM - 4PM; closed on Sundays. For further information about materials accepted and rates charged, please call (510) 638-2303.
If you live in Hayward or the surrounding area, and you have bulk items, extra garbage, construction debris, plant debris, unwanted electronics, discarded furniture, or other items not suitable for standard trash or recycling pick-up, contact Fast Haul as we provide the following services:
Residential Junk Removal and Trash Hauling in Hayward
Fast Haul comes to your home and removes all your junk; With your guidance, our hauling junk removal experts will separate out the trash and haul it away. We'll even clean up after we're done!
Commercial Junk Removal and Trash Hauling in Hayward
Because Fast Haul recycles most of the garbage we haul, your trash will be dealt with in a clean sustainable way. Fast Haul regularly works with local real estate companies, schools, property management companies, and government agencies as well as non-profit organizations.
Electronic Waste Hauling in Hayward
Nowadays, electronic waste, or e-waste, is a huge percentage of America's waste stream, especially in such a tech-oriented place as the San Francisco Bay Area. Fast Haul recycle all of your unwanted junk, including electronic waste such as TVs, computers, VCRs, DVD players, copy and fax machines, cell phones and most items containing circuit boards and electronic elements.
We offer our hauling and junk removal services to Hayward and the entire San Francisco Bay Area! Not sure if we serve your area? Check out all of our Areas of service
Our hauling services include (but are not limited to):
> Junk hauling
Trash removal
Basement junk removal
Yard waste hauling
Furniture removal
Delivery & Moving services
Electronic waste hauling
Trash Truck Services
Appliance removal & hauling (all types)
Furniture removal & hauling (any size)
> Mattresses & sofa hauling
Office furniture, cubicles & equipment hauling
Hot tub & spa removal & hauling
Swimming pool removal & hauling
Large equipment hauling
Yard waste hauling & cleanup
Earthquake damage clean up & hauling
Fire damage clean up & hauling
Flood damage clean up & hauling
Dirt & concrete removal & hauling
Since our founding in 1993, Fast Haul has always had a Green Business philosophy. As one of the Bay Areas oldest junk removal & trash hauling companies, practicing recycling, re-use, and donation comes naturally. It makes our customers feel good as well as keeping costs down and reducing our landfills and dumps. We specialize in Green hauling services.
Check out our PRICES page
Book an appointment online and get a $15 discount:
Our East Bay office:
2222 E.30th Street
Oakland, CA 94530
(510) 653-0445
Addresses
To better serve the entire San Francisco Bay Area, we do have several other locations we can be reached at:
El Cerrito:
Share this article
Related Posts