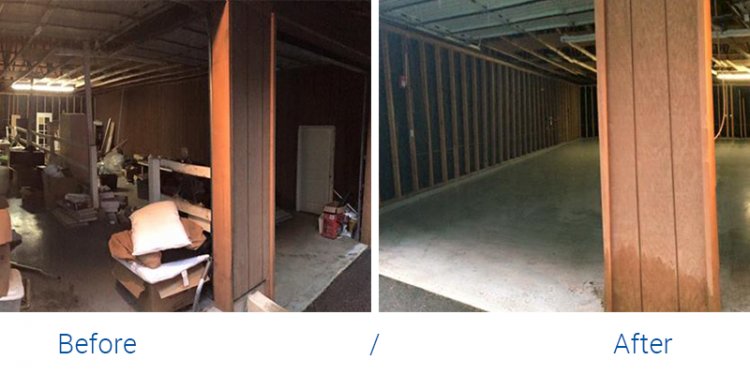 We got Junk Removal
Hi, we are Zaid and Jane Awni, owners of your local 1-800-GOT-JUNK? LA Metro franchise servicing the Los Angeles Metropolitan areas. We've hauled all kinds of junk from West Hollywood, Los Feliz, Silver Lake, Hancock Park, Miracle, Mile, Echo Park, Downtown LA, and Hollywood just to name a few!
We have been part of the community in Hollywood since 1984 when we opened and grew one of LA's biggest photo labs, IMAGEXPERTS Photo and Digital. We learned about 1-800-GOT-JUNK? after we had seen a junk truck in the San Fernando Valley and we called to have an obsolete photo machine picked up. When the call center agent informed us that our area was not serviced, a light bulb lit up! It was a great opportunity to do something new, fun, dynamic and out of the box. We teamed up with our nephews, Salomon and Zeev Belilty, and their best friend, Andrew Capuana, and three months later we opened our junk removal operation in February of 2006.
Since our early days we have grown from a fleet of four 1-800-GOT-JUNK? trucks to a fleet of 10 1-800-GOT-JUNK? trucks thanks to a great business model, a lot of hard work and our fun, chipper, high energy blue wig wearing culture. Our team can often be seen around town on many major intersections like Highland and Franklin or LaBrea and Santa Monica, which are our favorites! Our clean and shiny trucks can be seen cruising around town or sleeping at their homes on Venice and LaBrea, Griffith Park and Hyperion, Sunset and Fountain, Highland and Melrose, Fairfax and Beverly or LaCienega and Wilshire, just to name a few.
Our truck teams take pride in providing our clients with top notch customer service and getting it done! Our services are tailored to give you or your business your space back. We are experts, professionals and leaders in our junk removal industry having served both residential and commercial clients like studios, production companies, real estate brokers, property managers, homes for the elderly and disabled, senior homes, bank and foreclosure properties, contractors and estate attorneys.
Our list of clients include many of our local celebrities and Hollywood stars and companies and related businesses in the film industry!
Whether you are relocating or just cleaning up your home or office we will remove as little as a single piece of furniture or appliance to as much as multiple truck loads from a full garage or office cleanout. Rest assured that all items removed at jobs are properly handled and disposed of as we are a certified E-waste collector by the State of California. We make every effort possible to divert waste from our landfills by donating to charity and recycling everything that we can, up to 70% of what we pick up is recycled or donated locally at our franchise. 1-800-GOT-JUNK? has been a dynamic hyper growth success for us and really has been a joy to start and grow locally. Removing peoples obstacles and giving them their space back is very gratifying and making a difference in our environment makes this business very rewarding.
We have also just opened up a moving company in LA! That's right, we're the proud new owners of You Move Me LA. We just can't help ourselves, we're serial entrepreneurs! You Move Me LA is 1-800-GOT-JUNK? LA's sister company, and will strive to make moving in LA a pleasure with the same customer-focused approach to running a business that you've come to expect from 1-800-GOT-JUNK? Take some time to meet your favorite movers in LA. We can't wait to move you (after hauling away all of the junk you aren't planning to take with you)!
Share this article
Related Posts