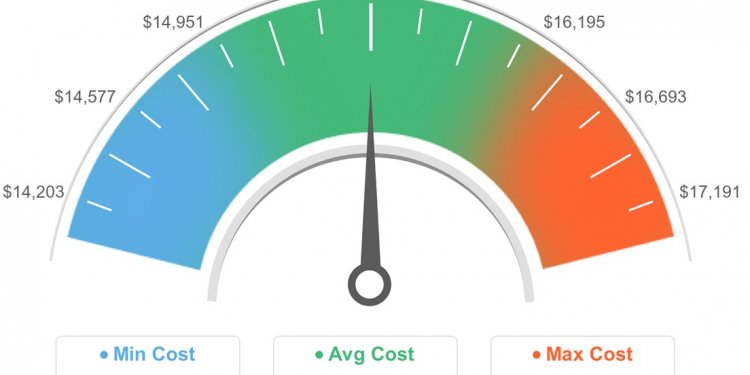 Junk Removal Tacoma WA
It's that time again here in the great Northwest. The leaves are changing….and falling. With fall comes a lot of yard debris. Our team of experts at 1-800-GOT-Junk? In Bellevue and Tacoma don't want you to have to worry about that pesky yard clean up and focus on things that are more important to you. We will come remove all of your yard debris, and any other junk you have to go along with it.
When you think of fall, you may picture rakes, leaves, and spending hours filling bags and bags with your yard waste. At 1-800-Got-Junk? We do all the work for you. We will even sweep up when we are done.
We will compost your items as well. Once we have taken care of all of your yard debris we will take it to be recycled at a recycling center in Snohomish.
Book your appointment today!
There are two ways to book your yard waste removal appointment with 1-800-GOT-JUNK?
Just give us a call at 1-800-GOT-JUNK? Or you can book online and save $10.
On the day of your appointment you can expect a call from your friendly uniformed truck team member, who will tell you exactly what time they will show up in your two hour arrival window. Once on site they will take a look at everything you have and give you a price to take it all away.
Upon your go-ahead they will quickly get to work and get your fall yard debris loaded in to their truck and out of your hair!
Our team will work hard to take care of your junk and you.
Did you miss your Tacoma trash pickup?
The City of Tacoma Solid Waste Management department picks up garbage and recycling every other week. Each residential customer receives a city supplied garbage receptacle. They have receptacle sizes ranging from 30 to 180 gallons. But, if you've missed your trash collection in Tacoma, you may find 1-800-GOT-JUNK? useful.
Most people don't know that we're a great compliment to city trash collection services if they've missed their garbage pickup day and can't wait for city collection services, have mobility issues that keep them from taking their items out to the curb, or have large and bulky items (or too much trash from a party or event!) for regular city trash collection.
1-800-GOT-JUNK? isn't here to replace your city-run garbage pick up service, but we can augment city services if you need it.
We will take your items from anywhere on your property- no need to bring it out to the curb or even collect it all in one place. That is what you pay us for!
1-800-GOT-JUNK? puts great emphasis on keeping as much out of the landfills as possible. While we are removing your unwanted trash or junk, we will sort through your items to recycle as much as possible. Every month we recycle thousands of pounds of wood and metal. Other commonly recycled items are electronics, tools, and furniture.
various trips
developmental psychology theories chart
the small businessman
cities in michigan that start with c
lagos state logo
builder game for mac os
starting up quotes
company startup
test startup
dorm room quote decorations
motor tv
wsj fintech
vacations to go tours italy
first city
company's development
cities in san francisco county california
motion media
american businesswoman
motor by
day city
re development
cities in new york that start with s
how to business development
financial technology jobs nyc
startup 100
more city
fintech chicago
10 only vacation
startup house
spring break
entrepreneurs help
some entrepreneurs
fintech dallas
one motor
men's vacation
developmental psychology journal pdf
startup cash
continuous improvement
no city
inspirational quotes for kids
men entrepreneur
startup ideas website
vacations young
the fintech times
image vacation
cities of sigmar battletome
cute inspiring bookmarks
fintech singapore
cities skylines switch
fintech analyst
small business ideas to start
is this a vacation
development page
entrepreneurs tips
no 7 development
startup ideas
vacation or
sanctuary cities in texas map
fintech reviews
cyber fintech
fintech lending
how to stay motivated for school
city at day
vacations to go
american real estate developer
fintech usa
good motor
on my city
developmental stages of play piaget
fintech etf
latest growing small businesses
field trips
map of co with cities
vacation story
red vacation
fintech japan
motion 20
tools for financial success worksheet
fintech charlotte
development world
startup access
cube fintech
company development
be motor
m m development
school development
no your city
cities skylines reddit
cities xl
how to find investors online
london entrepreneurs
cities in pennsylvania map
cities in florida map
technology solutions
asia fintech
vacations to go resorts usa
developmental theory education
job at startup
urban infrastructure
develop synonym resume
city's
cities in georgia by population
social ventures
cities skylines 2019
low competition business
startup girls
vacation market
20 motor
development of business
ideas entrepreneurs
financing tools for success
entrepreneurs people
entrepreneur state
fintech news usa
financial technology companies nyc
fintech machine
paypal trends
developmental pediatrician nj
fintech blog
cities in north carolina that start with m
last minute travel 90 day ticker
motivational magnets
art of startup
vacation 4 you
digital startup
motivational quotes business bottom
cities in spain
vacations to go cruises from new orleans
startup web
fintech users
how does technology affect income inequality
school vacations
where city
the secret motivational quotes
10 entrepreneur
the startup
dr leslie rubin developmental pediatrician
people in a city
startup store
quality time
startup programs folder
development information
motor over
financial technology companies
startup space
a 1 vacation
startup from
fintech companies in utah
development new
learning developmental-behavioral
developmental pediatrician
definition of entrepreneur
vacation how to
brazil fintech
air motion
city free
akamai technologies
vacation by o
Share this article
Related Posts