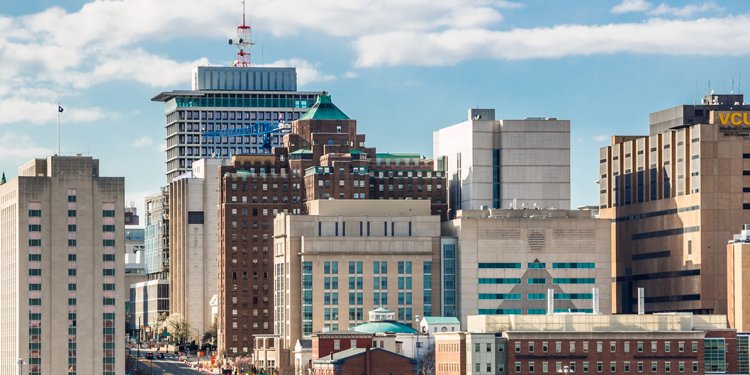 Junk Removal Richmond VA
My name is Carlos Valladares, and I was born in El Salvador and raised in Los Angeles. My family then moved to Charlottesville, Virginia. At age 17 I joined the U.S. Army and shipped out to Ft. Sill, Oklahoma to become a Fire Support Specialist in December of 2001.
My first duty station was Baumholder, Germany where I was attached to the 4th Battalion, 27th F.A, 1st Armored Division. In 2003 I deployed in support of Operation Iraqi Freedom. In early 2004 I redeployed stateside to Ft. Stewart, Ga. where I was attached to 2nd Brigade, 3rd Infantry Division and deployed with 3rd I.D. in 2005 back to Iraq. In 2006, I left the Army and began working as a personal security specialist for the U.S. Department of State with Blackwater Security Consulting at the embassy in Baghdad, Iraq. I left contracting briefly in 2009 and began law enforcement work for the Albemarle County Police Department for three years before returning back to Iraq and Afghanistan to support our diplomatic efforts once again. During this time I supervised the physical security for U.S. State Department consulates and annexes in Herat, Afghanistan and Baghdad, Iraq.
I have a B.S in Criminal Justice and a Master's degree in Public Administration with Penn State. My greatest passion is working with people and meeting new people, I am also an avid baseball and poker fan. In 2015 I had a strong desire to begin a business and after seeing the professionalism and passion within the JDog business model, I chose to partner up with Chad Starzer to bring JDog to Richmond, Virginia. Our work ethic is well in tune with the JDog mission statement to operate the military way – with Respect, Integrity and Trust– we arrive on time, we guarantee our prices and we respect your time and property.
I currently reside in Short Pump and am still serving as a reservist in the U.S. Army, enrolled in Officer Candidate School.
My name is Chad Starzer and I'm the Co-Owner of JDog Junk Removal and Hauling in Richmond VA. I grew up in upstate New York, but have been living in Richmond for the last 4 years. I graduated from Allegheny College in 2013 with a degree in Psychology and a minor in Communication Arts. A few months after graduating I joined the Virginia Army National Guard. To date, I have been in the National Guard for over 2 years and have enrolled in Officer Candidate School. My family has a long line of Military service and I am honored and privileged to follow in their footsteps.
For the past 2 years I have worked for the State of Virginia in several capacities. I've always tried to take advantage of the best opportunities available and JDog offered a unique/exciting opportunity that I could not pass up. JDog is an outstanding organization that I am proud to attach my name to. Carlos and I are excited to serve the people of the Richmond area and we know we will offer superior service for our neighbors. Our goal is to provide a great product by embodying our military values and exemplifying those lessons learned through the work we do. My father always says if a job is worth doing, it's worth doing right. We believe in that and are motivated to prove it.
Share this article
Related Posts