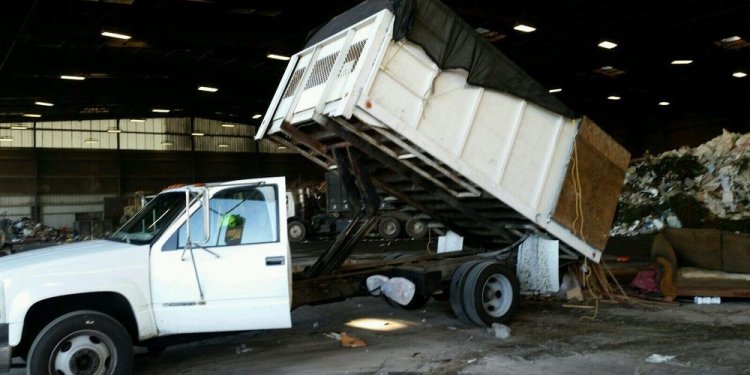 Junk Removal Pomona CA
West Covina, CA 91791
(626) 484-4627
I called Art from Ace Hauling . He came within the hour to give a quote..very resonable.. He was fast and did a great job. I would recommend him to you if you have junk from your Garage to pick up.
Art Garcia is very honest and very thorough. Normally when I ask for something like this to get done, people overlook many things and don't do what they're supposed to do. Art is a Vietnam vet and has a high level of integrity. He gave me a quick quote and even went around my house to see if there was anything else he could haul for me. I lived in my house for over 14 years and had a good amount of things that I needed thrown away. Art was flexible with my schedule, honest with the pricing, and quick with the execution. He and his helper also cleaned up my entire backyard and he comes with my highest recommendation.
Called Art yesterday to remove some sod and dirt from our home, he showed up on time, very reasonable, hard working and honest man, plus he is a Vietnam Veteran, its always honorable to hire our veterans. If you're looking to get things done definitely give Art a call he is a great man! Thank you Art !
Art was prompt at my scheduled appointment. He had several workers with him to get my backyard cleared of debris and vegetation for an upcoming patio project. Art and his workers were quick and got the the job done better than I expected! Art is polite, professional and a great guy. I'll be sure to use him again to haul off dirt after my patio excavation and other debris I may need cleared in the future!
I ask Art to haul away some dirt. Art said he will level it for me so it won't flood. After the first rain fall it flooded. It used to flood a little but now it's flood like there is a lake on the side of my house. If Art didn't know how to level he should have came out and said so. After I told him what had happened he came out to look at it, but just argued with me not wanting to admit fault or that there may have been a miscommunication between he and I. He actually wanted to charge me more to add a drain. Results are not to my satisfaction.
Art done a great job cleaning up my warehouse. And he made sure I'm happy with his work. Will recommend to others who are looking to haul away and do clean up.
Called ACE hauling about removing a big shipping crate from warehouse and they did a great job at a great price. Scheduling the appt was painless. Thanks!
Very happy with the service I received. Called Art for some large items left over from cleaning out the garage. He was very prompt and arrived as scheduled. He gave me a very reasonable quote and the whole experience was hassle free. I would recommend him to anyone looking for removal and trash hauling service.
I called multiple Yelp companies for help on a home project. Arthur was the only one to actually drive down to check it out for an accurate quote. I am very pleased with the work and the price. It's very rare when you meet a hard working and honest person these days. I highly recommend Arthur to anyone that wants an honest job. I am definitely recommending him to my friends and family.
Art is awesome! He did a fantastic job clearing my backyard. He did everything just as promised. From my initial phone call to project completion was only a few days. I would absolutely recommend him without hesitation!
Art was great to work with. He took the time to come by our house to give us a quote (which was very fair) for junk we need removed. I truly appreciated the fact that he confirmed our appointment time the day before and showed up early. When I'm sure others would have rescheduled because of the rain Art kept his word and showed up to haul away our junk. I would recommend him without hesitation. Thanks Art!
Just had Art cleaned up and hauled away leftover furniture and trash from our old office and he did a great job. Showed up on time (he showed up earlier than I did both times and I was on time). He did exactly what he promised to do and did so extremely quick. Highly recommend!
Art was awesome and so was his employee. Fast and reliable. Gave me an estimate over the phone and didn't charge more once he got here. Very, very happy. Would recommend without hesitation. Thanks to Art and his crew!
See also:
Share this article
Related Posts