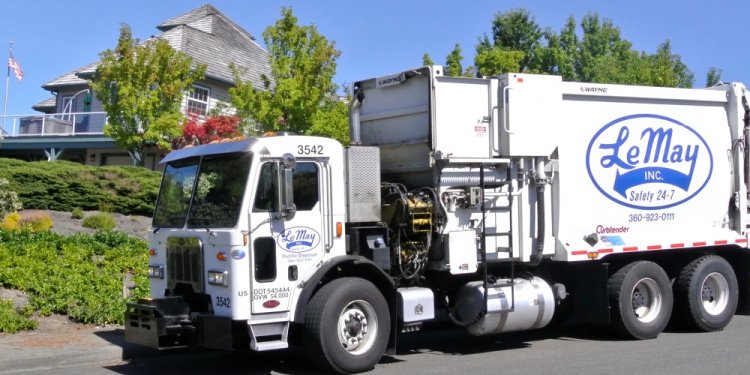 Junk Removal Olympia WA
Hi, my name is Ben Hoskins, and I own the 1-800-GOT-JUNK? Bellevue/Tacoma franchise servicing Bellevue, Tacoma, Olympia, Redmond, Bothell, Auburn, Lake Stevens, Snohomish, Marysville, Renton, Auburn, Maple Valley, Puyallup, and Kent and all the areas in between.
People hire us when they're moving, settling an estate, downsizing, or just doing general clean up and organizing around the house. While we take anything non-hazardous that two people can safely pick up – such as the 21 truckloads of expired ice cream we were once asked to take away - most often, people call us to haul away their old furniture, appliance, and scrap metal.
Junk removal is not your typical industry. I got in to junk removal because everyone complains about home services, and 1-800-GOT-JUNK? was a chance to wow people in an industry where people do not expect it at all.
We're different than the competition because of our people. For example, when we're hiring, we look at 100 candidates and only hire the one person that fits in with our team of highly trained, pleasant professionals. We're actually competitive about customer service internally – everyone strives to provide the best customer experience and have the best metrics! For us, a team that works well together and prides itself on excellence in customer service is what sets us apart from other companies specializing in junk removal.
Another thing that makes 1-800-GOT-JUNK? Bellevue / Tacoma different from other junk removal services in the area is our commitment to recycling and donating the things we collect. We have a large yard and warehouse where we take most of the stuff we pick up to be sorted for recycling. We house a separate entity – Pickers Warehouse – at our office. The goal of Pickers Warehouse is to divert as much of the junk we pick up as possible, with all proceeds going to local charities and other such organizations.
Share this article
Related Posts