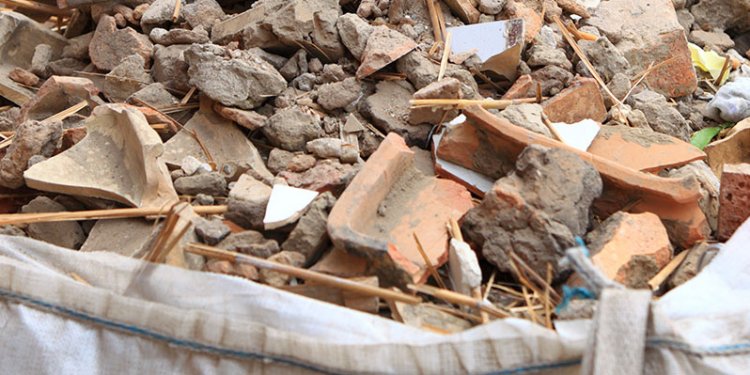 Junk Removal Markham
Everyone needs junk removal every once and a while but excellent service might be harder to find than you expect. Some companies charge you excessively just to rent you a dumpster, or clean up one part of your home or office, and that can cause a headache and more stress than you need.
That is, before 1-800-GOT-JUNK? came along. Now there's a company that can offer you the full-service Markham junk removal you deserve, at a fair price, that you can use again and again, any time you need it. Goodbye junk. Hello relief.
Top-Notch Markham Electronics Recycling
Did you know that most municipalities have very intricate codes of laws and regulations regarding disposal of most electronics. Most cities either won't take them off your curb at all or will only do it a few times a year, making disposing of these items a costly endeavor.
Why not put that stress on someone else? The team at 1-800-GOT-JUNK Markham is well-versed in all the regulatory hurdles that need to be cleared in order to carry out electronics disposal and recycling; we can take care of this complicated and costly "e-waste" for you.
What Do We Mean By "Full-Service"?
It means, simply, that when you call us and tell us a little bit about your project and your junk removal needs, your work is done there; we'll handle the rest.
We'll come over to your home, office or construction site, and haul your junk out of whichever rooms you want, no questions asked. Just sit back, point and junk disappears!
What Kind of Junk Do We Take?
Put simply, we take any types of junk that can be handled by an able-bodied team of haulers and is non-hazardous. This includes things like:
Old appliances and tricky e-waste
Mattresses, box springs and worn out furniture
Construction debris, scrap metal and yard waste
Old toys and trash
And much, much more!
If we can lift your junk, we can remove it. The team at 1-800-GOT-JUNK? practically guarantees satisfaction!
What Do Customers Love About 1-800-GOT-JUNK?
There are countless reasons to call 1-800-GOT-JUNK? whenever you need Markham junk removal! Here are just a few:
We're dependable! When you call our crew to take away your junk, you get a guaranteed dependable service from a friendly, uniformed crew with experience solving all types of junk removal issues. When you see our branded trucks pulling into your driveway, you'll know your project is in the most capable hands! We're more than happy to help!
Our clear system of pricing guarantees that you won't be hit with any surprise fees or rate increases, and we only charge by that amount of space your junk takes up in our shiny trucks, giving you free range to use our Markham junk removal and electronics recycling services again, any time you have a project.
Share this article
Related Posts