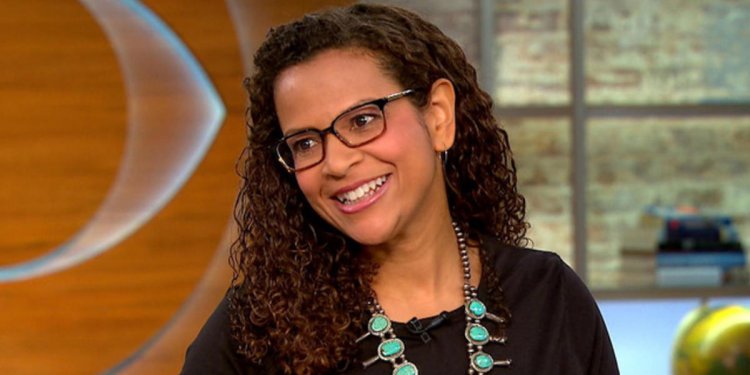 Junk Removal Industry
Industry and Market Conditions, Trends and Characteristics
Consideration of both the junk removal industry, and trends related to military veterans is helpful to understanding the opportunity offered by a JDog Junk Removal Franchise.
There are no readily available independent research resources that cover the junk removal industry specifically, however, one source (Waste Business Journal) indicated that the junk removal is considered part of the $55 billion U.S. waste management industry. Significant conditions, trends, and characteristics affecting the industry include among others:
Underserved, Market Segment – Growing Demand Consistent with Societal Consumerism—JDog Management estimates the total market potential for residential junk removal in the U.S. to be at least $6 billion annually based upon consumer habits, the number of U.S. households, and an estimate of reasonable, average cost for removal. One source (statejournal.com) stated that there were $3.8 billion in junk removal revenues in 2010. The two largest companies serving the market capture only a small fraction of the potential revenue highlighting the underserved nature of the business. Management believes that ongoing demand for junk removal services is fueled in part by the ever growing "consumer society" mentality. Americans buy more stuff and build more places to put it than any other country on the planet – and then in time, they have to find a way to get rid of it! Among the alarming statistics the U.S. has: (i) less than 5% of the global population but consumes 25% of the world's fossil fuel resources; (ii) more private cars than drivers and SUVs represent the most popular model; and (iii) homes that have grown more than 38% bigger over the last 35 years! (Source: www. worldwatch.org). In addition in the last 20 years, the self-storage industry, where lots of junk is stored, has evolved rapidly. The U.S. makes up almost 90% of the global market for self-storage with more than 50, 000 locations nationwide. In 1996, only one out of every 17 households leased a storage unit; compare that with today, when nearly one out of every 10 households are tenants! (Source: www.Storageahead.com).
Cultural Transience Supports Industry Growth—Relocation is part of the American culture and a prime impetus to use a junk removal service – Americans are a nation on the move! The average American moves 12 times in his or her lifetime. (Source: U.S. Census Bureau) While the moving rate in the U.S. has not changed much over the past several years –an estimated 43 million Americans (including 13 million children) relocate annually – surveys show that people have been moving longer distances every year since 1998. (Source: U.S. Census Bureau). Mayflower Transit, one of the largest movers in the U.S. says their typical moving customer is a married couple between the ages 25 and 44, with one or two children between the ages of 2 and 11 and the average move is 1, 100 miles. Almost half of all moves occur between the beginning of May and Labor Day. (Source: American Moving and Storage Association). Approximately 40 percent of all moves are job-related, 42 percent are personal moves and 18 percent are military or government relocations. (Source: American Moving and Storage Association) Moving declines with age: 35 percent of people in their 20s move in a given year, while only 5 percent of those 65 and older do. (Source: U.S. Census Bureau). When people relocate, they clear out unwanted items from their homes and work places – that is the opportunity for junk removal.
Large, Fragmented, and Highly Competitive—Junk removal is a sub-segment of the $34 billion waste collection segment (Source: Waste Business Journal), which represents the largest category (61%) of the waste management industry. The top two companies, Waste Management and Republic Services accounted for 39 percent of total industry revenue. All of the publicly traded companies together comprised 61 percent of total revenues. All told, the private sector represents 78 percent of the industry while the municipal sector controls the remaining 22 percent. This is a sharp contrast to 1992 when municipalities controlled 35 percent of waste management industry revenue. None of the large waste management services offers a junk removal service per se – they do provide options for homeowners to dispose of refuse using dumpsters or other container alternatives. These large waste management operators represent a compelling exit strategy for junk removal companies. The junk removal business is highly competitive, includes several larger national franchised operators, and thousands of local competitors nationwide.
Locally Delivered Service—Junk removal is very much a locally delivered service where companies operating in a 10- 15 mile radius from their home base. The businesses generally operate within reasonable proximity to trash transfer stations where most operators dispose of refuse that cannot be reprocessed or repurposed. Unlike other waste collection businesses, junk removal involves the use of personnel entering homes and offices to collect refuse for disposal – it is advantageous to be familiar to local residents and to have visibility in the local community, especially in securing repeat business.
Low to Moderate Economic Cycle Sensitivity—According to A. Tony Martins at mytopbusinessideas.com waste collection is among the top 10 most recession proof industries. People accumulate trash and dispose of it in good times and bad. This quality was a key factor for Mr. Flanagan when he was researching new businesses to pursue.
Increasing Landfill Diversion through Reprocessing/Repurposing—A significant trend in the junk removal business is reprocessing and repurposing as much of the refuse as possible so that it does not end up in a landfill. Currently, one company claims to have a "landfill diversion" rate of 60% – meaning that 60% of the material the haul away from customers is processed so that it does not end up in a landfill. Gently-used items – furniture, clothing, toys, and other household items – can be resold in second-hand store or in consignment shops, or donated to local charities. Recyclable items, including scrap metal, wood, plastic, and electronics, are recycled. This component of the business represents a significant opportunity for incremental revenue and related gross margin growth.
See also:
Share this article
Related Posts