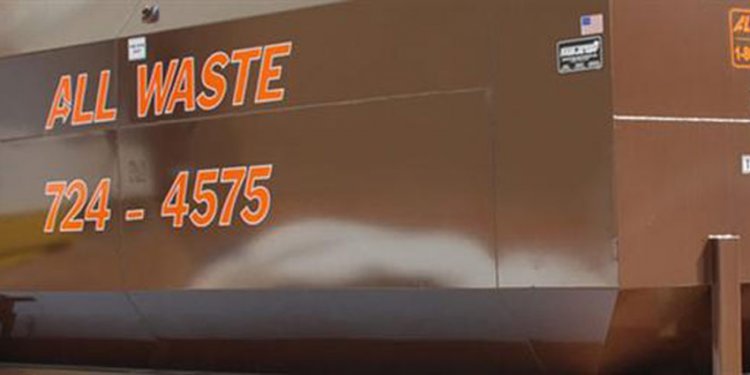 Junk Removal Hartford CT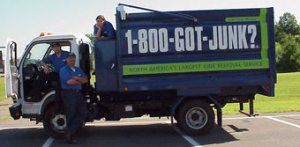 Junk Removal Provides Fitness Boost
1-800-GOT-JUNK? helps you lose weight and have fun while hauling junk! Nicole Beagle, a junk remover for Connecticut East's 1-800-GOT-JUNK? franchise in East Hartford, lost 25 pounds and dropped two dress sizes! This was after just four months of junk removal. Junk she's taken away has included boxes of clothing, computer monitors, and heavier items like chairs and other furniture. Best of all, Beagle's junk removal job allows her to incorporate exercise into a schedule that's already packed with classes and baby-sitting.
Junk Removal Benefits Charities
1-800-GOT-JUNK?'s Hartford-based junk crew donates a large amount of gently-used "junk" to various charitable groups throughout Connecticut each year. One year we collected good, clean blankets and coats all summer, then donated them all to the Salvation Army in Waterbury, CT as the weather turned cold.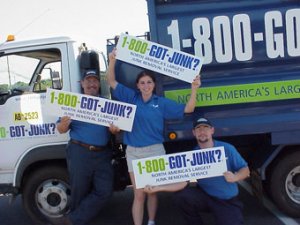 We also donate junk removal services for charitable groups to "sell" in silent auction fundraisers.
Trash Haulers Celebrate UCONN's NCAA Championships
The UCONN men's and women's basketball teams won simultaneous NCAA tournament championships a few years ago. 1-800-GOT-JUNK? helped celebrate their victory parade in Hartford by "pre-parading" five of our blue and white junk pickup trucks with UCONN banners and flags flying. Our trash haulers drove the planned parade route and cheered with thousands of onlookers who had gathered to see the champs.
Share this article
Related Posts