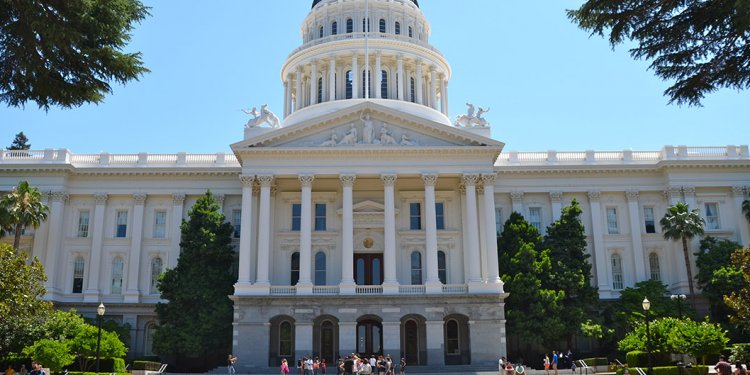 Junk Removal Elk Grove CA
If you're a homeowner, business owner, or property manager, you probably have some junk lying around your property. It could be some scraps of carpet and leftover drywall from a renovation, or chunks of concrete and asphalt left behind at a construction site. No matter what type of junk you have, 1-800-GOT-JUNK? is your junk removal solution! We're committed to satisfying the customers of Elk Grove with our friendly attitude, excellent work ethic, and competitive prices. Elk Grove, we're in your neighborhood!
Our Junk Removal Process
Our employees are what makes us great – which is why we only hire the best. Our team is trained to go through your property and find and remove any junk you want to get rid of – regardless of where it is. Don't worry about moving all of your junk to a central location to save time – our team will remove the junk from anywhere at no extra cost. Here's how the process works:
You receive an estimate. Our experienced team will show up at your site to provide you with an estimate based on the projected volume of your junk. This means you only pay for what we remove, not for how long it takes us to remove it. Our shiny logo and our patches are a dead giveaway of who we are.
We remove your junk. After agreeing to the estimate, our team will haul away any non-hazardous junk. This means old appliances, garbage, and construction leftovers are all fair game.
We clean the area. We want to be sure that we've left nothing behind, which is why our friendly crew will clean the area after they've removed the junk.
You pay based on volume. As mentioned previously, you don't have to pay based on how long it took us to get rid of the junk, rather, you only pay on how much junk we actually hauled away. We believe you should only have to pay for the amount of work done, not how long it took to do it.
Elk Grove Commercial Junk Removal Services
While you might know us primarily for our work with homeowners, 1-800-GOT-JUNK? is thrilled to offer junk removal services to businesses as well. Whether you need a one-time haul or on-going service, we're happy to assist! We've built our business by hauling away a variety of materials, including:
asphalt, drywall, lumber, and concrete from construction sites
monitors, computers, desks, tables, and chairs from offices
display racks, shelving, boxes, and manikins from retail stores
abandoned couches, beds, and appliances from former tenants
Elk Grove Junk Removal
Of course, the above is not an inclusive list of every kind of junk we've hauled in the past. To put it simply, if we can lift it, then we can haul it. This includes things like scrap metal, heavy appliances, and unwanted furniture. We're also able to help with yard waste and remodeling discards. Whatever your junk problem is, we're the solution.
The 1-800-GOT-JUNK? Recycling Program
We know how important it is to go easy on the environment, which is why we have a unique recycling program. We've trained our junk removal teams to sort through your junk and determine what can be donated, what can be recycled, and what needs to be hauled to the landfill. By going through this process, we ensure that your junk has an absolute minimal impact on the environment. Your old fridge might still have some years left in it yet! And don't think this is some fad to use, because at 1-800-GOT-JUNK?, we recycled before it was cool.
Let's Get Started
If you're ready to get started, you can call us at 1-800-GOT-JUNK?, or contact one of our customer service representatives through our online form. We'll be happy to answer any questions you may have and send a team out to provide an estimate. We can't wait to show you why we've been trusted in junk removal since 1989.
Share this article
Related Posts