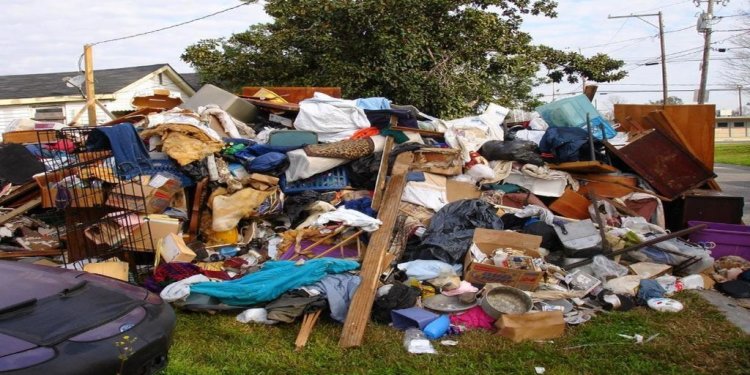 Junk Removal Chilliwack
1-800-GOT-JUNK? diverts 90% of your junk from the landfill through its Sorting, Recycling & Diverting program
1-800-GOT-JUNK? Fraser Valley is very committed to the environment. We have a 2, 400 square foot warehouse which allows us to sort our loads properly. We can divert a wide range of items including (but not limited to) tires, drywall, mattresses, paper, cardboards, electronics, metal, and donatables. These items are sorted and stored separately before going to specialized facilities for processing, recycling, repurposing, and more.
Our Sorting, Recycling and Diverting program really benefits the environment.
Keeping 90% of our loads out of the landfill is a lot of work. Our devoted staff members make an effort to protect the environment every day, from packing their truck at the job site properly, to stopping at multiple locations for the proper and safe disposal of your items.
Our company is fully committed to this program and have a team of employees focused on it. We know every little bit helps and we love being able to make an impact with our day to day systems.
1-800-GOT-JUNK? is your best alternative to Chilliwack dumpster rentals
1-800-GOT-JUNK? is a clean and convenient alternative to dumpster rentals in the Chilliwack area. We are upfront with our rates and have no hidden dump or transfer fees.
Our awesome truck team shows up in a clean, shiny truck (equivalent to a 15 yard bin), and looks after all the lifting and loading of your debris no matter where it is on the property. Of course, with a bin, you would have to take care of the lifting and loading yourself.
We also accept drywall, concrete and renovation debris in mixed loads (most bin companies do not).
The best part about using 1-800-GOT-JUNK? instead of renting a dumpster is that after we're done loading your items into our truck, we drive away and leave your site junk-free. A bin, on the other hand, has to remain on your property until you book a time to have it hauled away.
Share this article
Related Posts