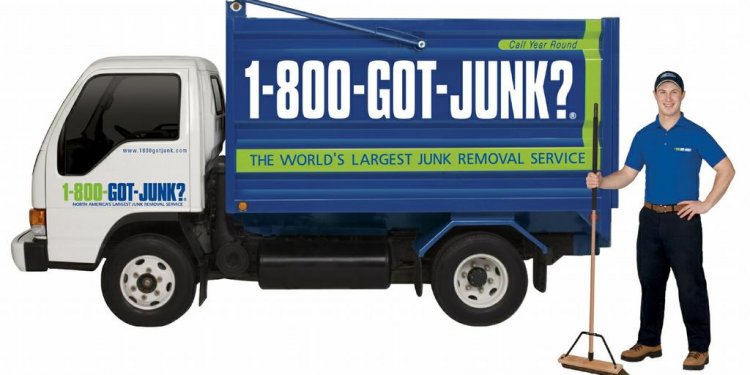 1800 Junk Removal Perth
Whatever type of rubbish or junk you have, we can take it: old mattresses, appliances, electronics, furniture, and construction debris including concrete, wood and scrap metals. We take anything non-hazardous that two people can lift.
If you want to say goodbye to your rubbish, say hello to us (by phone, or by booking online) today. We can't wait to help you breathe easier in a new, cleaner, reclaimed space.
Why use us for rubbish removal in Perth?
What makes us different from all the other rubbish' removal companies in Perth? When you hire 1800-GOT-JUNK? Perth to dispose of your rubbish, all you have to do is point at the stuff you want gone, and we do all the rest – it's that easy.
We offer same-day service
Our uniformed truck drivers provide fast, friendly, on-time pick-up of your rubbish
We'll take anything that isn't toxic that two people can lift
We'll get your rubbish from wherever it's located and clean up the mess afterwards
We actively recycle or donate your rubbish to worthy causes to keep it out of the landfill
How to book our Perth rubbish removal services
The only effort you'll spend on removing your rubbish is booking an appointment with us. And it's really easy, we promise:
1. Tell us when you want us to come over to your house by phone or by booking online, and we'll book you a no-obligation estimate. We give you a call 15 – 30 minutes before we arrive to give you a heads up that we're on our way.
2. Point to the items you want taken away, and we'll give you an upfront, all-inclusive quote.
If you like the price, we'll load up our truck, clean up any mess in your new, clean space, and then remove your junk and dispose of it ethically and responsibly.
What kind of rubbish do we take?
1800-GOT-JUNK? Perth will take almost anything that isn't hazardous that two people can lift. Commonly, people call us asking for furniture removal, beds, mattresses, electronic waste, wardrobes, fridges and so on. Many people also call about bikes, toys and clothes.
But we take a lot of "weird" junk as well. For example, we've picked up dentist chairs and dentist tools, three truckloads of pillows, three bank safes with keys and combinations, and some 10x40 foot shipping containers, which had been converted into accommodation (we had to hire cranes & semi-trailers to remove the containers).
Share this article
Related Posts