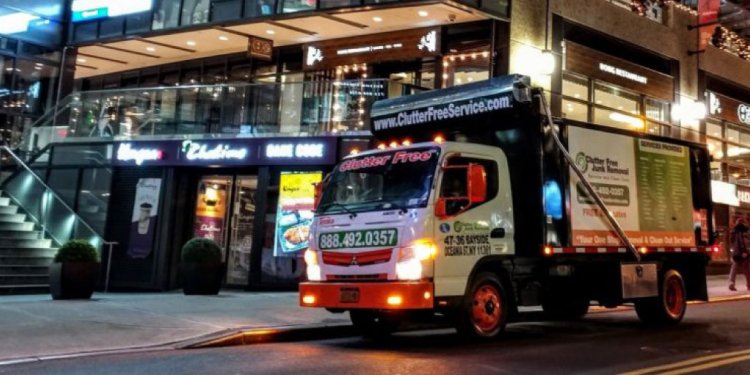 Junk Removal Westchester NY
Do you have unwanted furniture, appliances or junk cluttering your home, office, or apartment in Westchester? We can help! The Junkluggers are your local, eco-friendly junk removal experts. We have over ten years of experience providing our fast and friendly service to Westchester residents. Our clean cut and professionally trained luggers will help you remove anything that's in your way, working quickly and safely, always respecting both you and your space.
Take advantage of our limited time offer today! Save $50 off a full truckload when you mention coupon code 50WCW or save $25 off 1/4 truck load or more when you mention coupon code 25WCW. Book now before time runs out!
*Be sure to mention the coupon code when booking to receive the discounted price.
We operate rain or shine and are always ready to help you tackle the clutter with same day and next day appointments available!
Not only can we remove your items quickly often with same day and next day appointments available, but we are also proud to be eco-friendly. We are proud to do our part to clean up the planet one piece of junk at a time by diverting as much from the landfill as possible through donations and recycling. We also make sure to provide you with a tax-deductible receipt within 14 business days for all the items that are donated on your behalf!
Our trusted Westchester County charity partners include:
Furniture Sharehouse
St. Thomas Church Thrift Shop
The Salvation Army
Goodwill
Isaiah's Room
The Humane Society Thrift Shop
Habitat Restore Mt. Vernon Warehouse
Helping our Local Community
We are proud to introduce our new Home Sweet Home program, helping families rebuild after encountering an unforeseen tragedy. With the help of local precincts and shelters, we offer free furniture, clothing, and more to local families who have been displaced due to fires, fleeing domestic violence, and other harrowing circumstances. Our goal with Home Sweet Home is to make an impossibly difficult situation a little easier for those suffering in our local community.
Want a cleaner home or office and to help those in need right here in our Westchester community?
The Benefits:
On-Site removal in Westchester
Experienced & Courteous Staff
Online Booking
Share this article
Related Posts