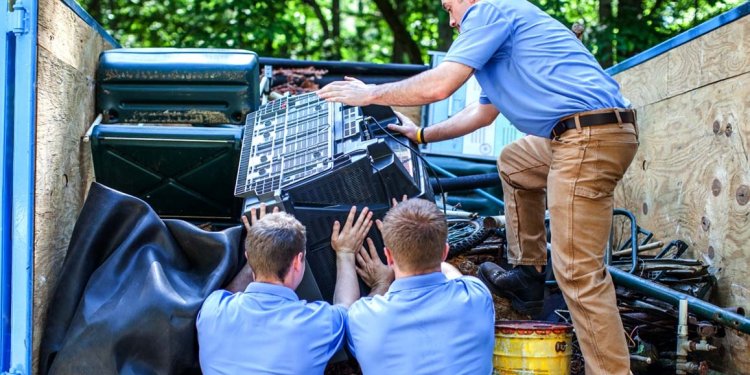 Junk Removal Manchester
Why choosing Junk Bunk Ltd for rubbish collection in Manchester over skip hire
Does it happens to you to walk around your area and to notice how many skips appear around the place you live? And also do you notice how much time they spend standing there? It takes days, but it can lead to a week, even a month before everything gets load.
You probably do not want a skip full of rubbish - broken furniture, concrete, gravel and unwanted items - parked in front of your house for a long period of time, nor this would appeal to your neighbors.
So, here are our top five reasons why you should choose JunkBunk services instead of hiring a skip.
JunkBunk rubbish collection team will do all the heavy Lifting and Carrying
A skip hire will just provide you a skip and then you should load it by yourself – everything depends on you. The best thing that our services offer is that we will not only take away your rubbish –from your garden, garage, house or office – but we will also load it in our van instead of you. You will have two employees who will do this for you anytime.
You will pay only what we take away
Our rubbish removal services in Manchester will expect you to pay only the amount of garbage that will be taken away. It does not matter if it is a bag of rubbish or your whole garden – you pay only what we take away. Skip companies will charge you the whole skip, no matter if you use its all capacity or not.
No need ofpermits forjunk disposal services provided by us.
Sometimes the need for extra permits means a dozen of sheets you have to deal with, and we all know how tiring and frustrating this could be. If you choose Rubbish collect team for rubbish collection, however, there is no need to do all of this stuff – we just load the van with your waste and take it away for recycling.
It is bigger and cheaper thanSkip hire
Often, the services which we provide in Manchester and the area are much cheaper that skip hire services. In advance – you pay only what would be taken away, as mentioned above.
Environmentally friendly Rubbish collection services
Our services have a low impact on the environment because a huge amount or the rubbish we collect is recycled or re-used. Also, the waste we do dispose of is only taken to places which are licensed to take care of them.
See also:
Share this article
Related Posts