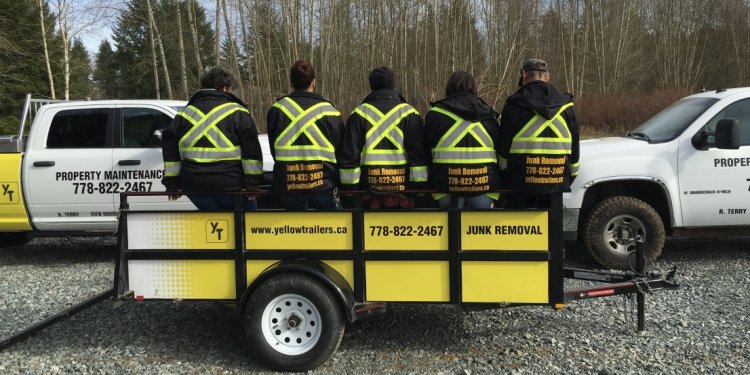 Junk Removal Langley BC
When your hobby farm, dairy farm or other agricultural property needs to be cleaned up, we would love to be the disposal and recycling solution you choose. Since 2005, our mini bin rentals company has been serving both the District of Langley and the City of Langley with dumpster rentals and junk removal services. Our inventory of waste bins has a size that is perfect for your reno project or your real estate clean up. We offer flexible rental periods and upfront pricing to make your bin rental experience as simple as we can make it. You do not have to be home when we drop off the bin and we accept credit cards so that you don't have to worry about having cash on hand. Oh, and if you have a property or business in Langley, BC that is not a farm, don't worry we can help you too. For example, if you are moving and need junk removal services to get rid of the excess household rubbish, we have a mini bin or dumpster that would work perfectly. If you are tearing up that old eye sore of a fence, we can get you a wood recycling disposal bin very quick. So the next time you need a waste solution, please call 604-433-5865.
Avoid Extra Dumpster Rental Fees in Langley with the following Tips
Perhaps you are in the middle of a home improvement project or a construction work and you have decided to use dumpster rental Langley services to help you manage the debris or you are just running a completely different project and you think that using dumpster rental services would be an affordable means of managing the waste.
Before you start dumping things into the dumpster, however, it is imperative that you understand all the terms and conditions of the dumpster rental, and especially the fees you are likely to fall for should you violate the terms. Use the tips presented below to avoid extra dumpster rental Langley fees.
Ask the relevant questions to avoid extra fees
When you are talking to the customer care executive about renting the dumpster, remember to ask question related to the pricing as well as the terms and conditions, especially those that might attract extra fees if violated. Without asking such questions, you may get the rental at affordable rates only for the fees to shoot it up through the roof.
Ensure the location is free from any forms of obstructions
When thinking about using dumpster rental Langley services, you must consider also the location where the dumpster will be delivered. It should be free from low hanging trees and wires and it should also be clear from any obstructions such as cars or buildings which might hinder smooth delivery and pickup. If there are obstruction and the driver fails to make a successful delivery, the rental company may charge you a fee for failed delivery.
The weight of the debris
Overage fee is always the most common extra charges that customers who rent dumpsters usually pay. This happens when the weight of the dumpster at the time of pickup exceeds the recommended limit. There is a common misconception about the volume and the weight of the container.
Even though you may be able to fit all the debris in the container, the permissible weight may still be exceeded and it is also possible to have large materials that won't fit entirely inside the container but the weight limit may not be exceeded. Therefore, to avoid overcharges, watch keenly the weight of your debris rather than the volume of the same.
Don't dump prohibited items in the dumpster
Dumpster rental Langley companies will let you know the kinds of items you are not allowed to dump in the dumpsters. In most cases, everything will be allowed except hazardous waste of different kinds.
If you go ahead and dump prohibited items in the dumpster, you are likely to attract extra fees for that. In case you are in doubt about what is allowed and what is not allowed, never hesitate to call the rental company for clarification.
Call for pick up in good time
In as much as you are allowed to use dumpster rental Langley services for as long as you want, every day the dumpster spends in your premises after the rental period will attract additional feels. Remember to call for pick once the rental period is over if you don't want to be slapped with any extra fees.
When we ask who wants to pay full price for local waste solutions, the answer always comes back with no one. So, why would you call the 1-800 companies for junk removal services or big bin rentals? Let's be realistic, those companies do a good job, but heck they should for the hefty price they charge. At TrashKing, we do our best to keep our construction waste bins cost down by recycling up to eighty percent of the materials in the bin. Its the little differences that truly stand out, and we trust that you will consider us the next time that you want to reduce your carbon footprint when you order a disposal bin.
Share this article
Related Posts