Junk Removal Kelowna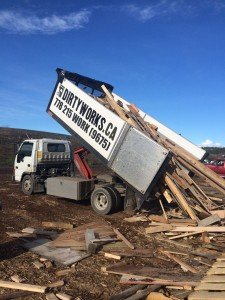 Expert Junk Removal Service.
Dirty Works Kelowna will provide estimates and upon approval service as soon as possible 7 Days a week, 8 hours a day. Our rates are laid out simply and effectively through quick and easy contact via dirtyworks.ca or 24 hr phone line, at 1-778-215-WORK. We sell clean cut, easy to work with rubbish removal and labour at a reasonable price.
Junk Hauling & Waste Removal.
Dirty Works Inc. is a new, mobile labour based company in Kelowna, BC, that will provide high level service for:
Respect Your Environment.
Dirty Works Kelowna is commited to not only upfront and respectable service, but also to our community and our environment. Dirty Works Kelowna will strive to be fair and clear about how we price and manage our junk removal services, focusing on the building of strength and trust between us and our clients. Dirty Works Kelowna will support The BC Cancer Foundation through a yearly donation from our profits.
Share this article
Related Posts