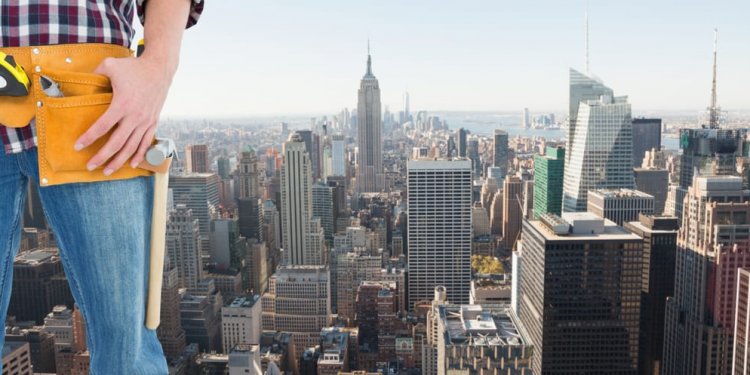 Brooklyn Junk Removal
450 Carroll St
Brooklyn, NY 11215
(646) 371-2167
Great experience! Sent pictures and got a quote- and they had the best price from other junk removal companies. Joe emailed to let me know the crew would be coming between 2:30-3pm and they arrived 15 minutes early. they were ready to go once they confirmed what and where items to be hauled away were. They were professional and swept up front once they were done. I will be using them AGAIN to finish my basement clean-out. Highly recommend their services.
Long story short I had brickwork repair done to my front porch & the contractor did not remove the debris which was not a lot;but it wasn't a little either. Three weeks of haggling with this contractor..so I decided to get it removed myself and just take him to small claims court later. "Just Rubbish Removal is great! Friendly, prompt and efficient... They came, they saw and they removed everything. They definitely have my business in the future, btw a neighbor liked & asked for a business card. Good Job Guys!
Totally professional job. I highly reccommend Joe and his crew. He was extremely patient with me and allowed us to change our appointment several times. The trucks showed up when he said they would and he kept in contact with us about their eta. Thank you guys
I think they are great and very responsible. They came on time, actually early for the tasks. The quote was fair and reasonable. highly recommended!
We used Just Rubbish Removal this week. Awesome! Quick response with quote, next day pickup. They were on time, friendly and reasonably priced. Highly recommend.
Worked with Joe to get some furniture removed from my grandparents apartment. He worked on getting through the stringent requirements of the CO-OP and getting the proper insurance certificates. His price was more than fair. I had another company quote me triple what I paid. Great to do business with.
Just Rubbish Removal helped us out in a jam. Last day of moving and we had furniture that needed hauling away. Within 24 hours they were onsite and problem solved! Thank you so much! We appreciate your services.
These guys are great. We've used them twice and they are transparent and consistent in pricing and their guys are professional and courteous. They did arrive about an hour later than promised so I'd plan on a window rather than an exact time but it's also a tough business for punctuality because if you fill a truck, you have to empty it before you can go back to the next job. Overall, the staff was courteous and Joey was responsive. I appreciate that they take cash, check, and card. I do recommend them!
Good business. Always on time. Kind. N courteous. I remember using them when they first started n til this day they still keep the same values. :) u wont be disappointed!
Late with this review but put one on Google back in October. I had called Just Rubbish Removal back in October to have them come for an estimate to remove garbage and furniture from my moms basement. Joe gave my mom a fair price and she felt very comfortable when she met him. They came last Friday and removed everything from the basement. A day later I received a phone call from Joe stating the check my mom wrote out was for too much and that was the price included to remove the rest of the furniture upstairs if we needed it. It ends up we are going to need them and if we didn't he would have refunded the overage on the check. I appreciated his honesty and thought that was Professional, which you don't see much of these days. I would HIGHLY recommend this company for your removal.
After researching rubbish removal companies, I'm glad I chose this one. I got a quote via email after sending pictures of my job. They were very courteous and the workers that came to my house were very friendly and professional. They even text to say that they were on their way and arrived early which was great. When they got here, they very quickly got rid of the stuff. I'm completely satisfied and based on this experience, I recommend them and will definitely use them again in the future.
You can use them but they will try to increase the price on you. I called..joe told me 10 bucks a bag (of dirt) for removal..I had 35 bags which is $350. After a lot of ham acting by one of the guys where he strained and huffed and stopped for frequent breaks while clutching his back..the guy told me it would be 50 extra bucks and called joe for permission to charge. I guess he said yes and then I was told that $400 would be the new price. I called joe who recinded and I ended up paying the agreed upon price. If I hadn't called Joe would have happily taken the extra. They did an ok job...4 hours late..but ok. Would have gotten a better review if it wasn't for the ridiculous over acting. Joe has since apologized (see below)..so I increased the rating to 3 stars
I used Just Rubbish to clean up my garage, basement and 2nd floor bedroom furniture. Off the bat, Joe gave me the most reasonable estimate among the 4 and 5 star rubbish removal companies on Yelp. When he and his partner arrived (right on time), they got to work scoping out the areas and then assisting in cleaning out junk from the garage. He helped in identifying the things that have gone bad and moving things out of the way to access the junk. He and his partner worked quickly and finished the garage, bedroom, and basement in about 3 hours. He was extremely friendly which turned what could've been an incredibly stressful day into a productive and satisfying day. I would use this company again, hands down, as they are very professional, efficient, and friendly.
Share this article
Related Posts