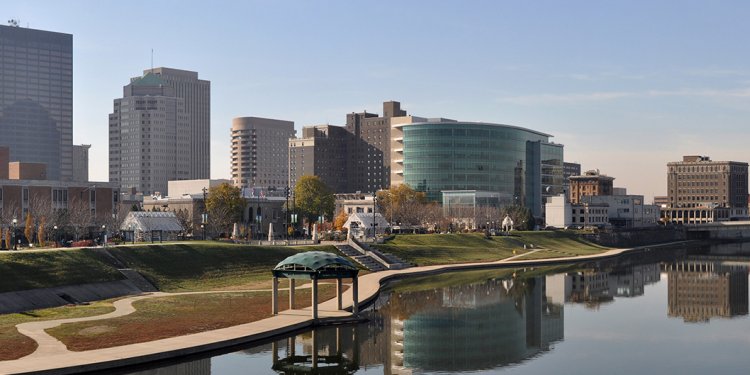 Junk Removal Dayton Ohio
If you need junk removal, you need to call 1-800-GOT-JUNK?!
We are Dayton's local junk removal professionals. We are prompt, courteous and efficient, arriving right on schedule with a fully trained, uniformed truck team.
We can take almost every kind of junk from old furniture to appliances, electronics (e-waste) to yard debris, renovation and construction material to office fixtures and more. You don't need to lift a finger because we'll remove your junk from wherever it is being stored – the basement, attic, backyard, garage, office, warehouse, storage space, or construction site just to name a few. Simply show us where your items are and we will get them out of your way.
Why hire us for junk hauling in Dayton?
At 1-800-GOT-JUNK? we believe in giving our customers their space back in better condition than when we arrived! We differ from our competitors because of our professionalism (clean shiny trucks and spotless uniforms), and our dedication to exceptional customer service from beginning to end.
Our junk removal and trash pick up service includes all the sorting, loading, clean-up, recycling, salvaging and disposal of the items you don't want. Since we're a full-service junk removal company, all you have to do is point at what you want gone, and we will make it disappear – no need to gather it up in to one place. We get it from wherever it is, and we even sweep up after ourselves.
We provide same day services for your immediate junk hauling needs.
Where does the junk we remove go to?
We do our absolute best to divert everything we pick up from the landfill, which means we always recycle and donate as much of your junk as possible. When you hire 1-800-GOT-JUNK? you can rest assured knowing that your stuff is getting disposed of properly, or going to someone in need.
Share this article
Related Posts