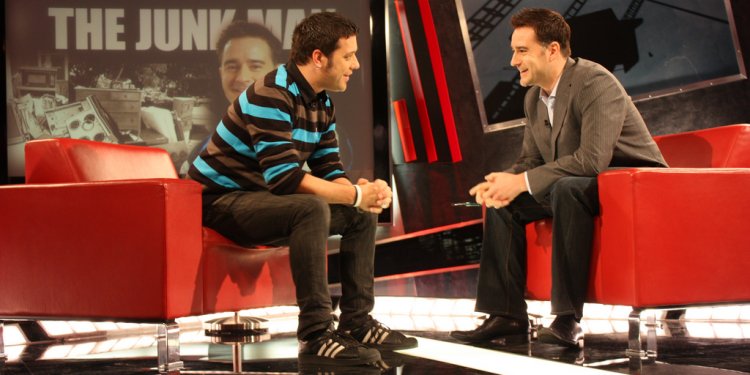 Best Junk Removal Franchise
Our professional junk removal service features a national call center, a proprietary Junk Netware software program, a state of the art review and referral platform that measure 10 customer service metrics for each and every job, mobile invoicing, a turnkey marketing program, and personalized support in operations, finance, and business development.
We combine old-fashioned customer service principles with state of the art technology to provide the modern customer with timely, professional, removal services.
Keys to the Kingdom
Junk King's business system is based a handful of core principles that enable us to outperform the competition and build market share rapidly.
Recycling
We are green and going greener! We recycle as much as possible of each and every job, up to 60% on average. Our operations revolve around a warehouse based recycling hub. We pack our trucks to sort recyclables in our warehouse and develop local and national recycling relationships to minimize dump fees and maximize recycling income for our franchise partners.
King-sized trucks
Our trucks are 20% bigger than our nearest competitors, a king-sized advantage. Bigger trucks means more jobs per day, more jobs per day means:
Faster response time and happier customers
More money in tips and bonuses for employees
Even more savings on fuel and dumping costs!
Junk King's' King-sized trucks are producing king-sized gross profit margins.
King-sized Territories
Our territories are 25-400% bigger than our closest competitors', creating a truly scalable business opportunity:
Population of 350, 000 minimum vs. 250, 000 for our nearest competitor
Average territory is approximately 900, 000 population
Territories are fully protected
Multiple Revenue Streams
Junk King is a diversified income model with 4 distinct revenue streams:
Consumer/residential income
Commercial/industrial business
Government contracts
Recycling
Each channel builds our network and overall community presence
Diversified income stream is more recession resistant and steadier month to month
Integrated Advertising with National Booking
We generate our multiple revenue streams with an integrated marketing system, national lead generation and call center support. Our marketing efforts include:
Local marketing (direct mail, Yellow pages, Valpak, couponing, target offers)
Local and national SEO (Search Engine Optimization)
Local PPC (Pay Per Click, e.g. Google Adwords, etc.)
National 800 # and call center support
National marketing initiatives
Marketing Opportunity
Junk King is looking for highly motivated professionals to scale targeted, blue chip markets. Our territories are twice as large as our nearest competitor, creating a truly scalable business opportunity for entrepreneurial franchise owners.
Share this article
Related Posts