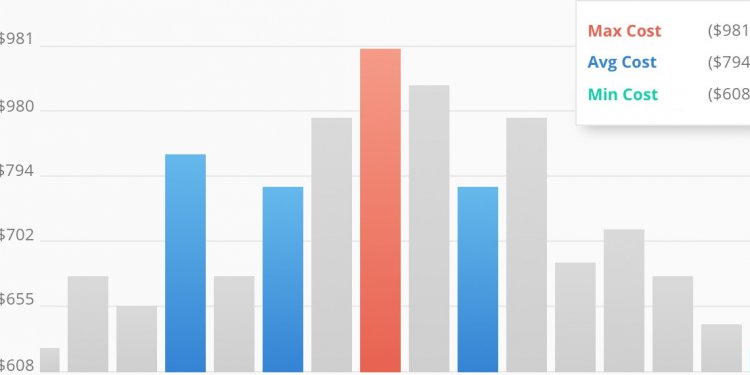 Junk Removal Overland Park KS
Have you recently completed a kitchen remodel, and now you need to get rid of your old appliances? Are you a property manager that needs to clear out a space or a business owner that is replacing outdated office furniture? At 1-800-GOT-JUNK?, we've got you covered! We offer a wide range of services, including Overland Park large item pickup service. We are the world's largest junk removal service, and we're in your neighborhood. Call us today to learn more about the services we provide or to schedule your junk pickup.
What Services Do We Provide?
Whether you're clearing out a basement or garage or you're completing a renovation of your home or office building, 1-800-GOT-JUNK can help! Our Overland Park large item pickup service can take away anything that can be safely lifted by a team of two junk removal experts and loaded on to one of our clean and spacious trucks. You don't even have to have all of your items gathered into one place; we'll take care of everything from start to finish. Just point and junk disappears!
Common items that we pick up include:
Old mattresses, box springs and beds
Sofas, love seats and chairs
Dining room sets
Old office equipment, fax machines, printers and computers
Leaves, logs and other yard waste
Tires and auto parts
Construction debris
Televisions and sound systems
Contact us today to learn more about the services we provide or to schedule your consultation or Overland Park junk removal service.
Affordable Pricing in Overland Park
While junk removal services are notorious for charging hidden fees and tagging on additional services that you don't need, you never have to worry with 1-800-GOT-JUNK?! We offer a transparent and straightforward pricing plan that is based on volume. We offer a guaranteed upfront quote, so you never have to worry about unexpected charges. You'll only pay for the space that your unwanted items take up on our truck; we guarantee it!
What Do We Do with the Junk?
Overflowing landfills are a problem that affects every member of our community. At 1-800-GOT-JUNK?, we're committed to doing our part in keeping our city beautiful. Since we first began in 1989, we've dedicated ourselves to socially and environmentally responsible practices; in fact, we recycled before it was cool! Once we have gathered and sorted your items, we will donate everything that is still in usable condition to those in need. Everything that cannot be donated will be taken to a local recycling facility. We will only take your unwanted items to the landfill when there is no other option. When you work with 1-800-GOT-JUNK?, you can be confident that your items will be disposed of safely and responsibly.
Serving the Local Businesses of Overland Park
As a fellow local business in Overland Park, we at 1-800-GOT-JUNK? are committed to helping you maximize your efficiency and get rid of the clutter. We work with business owners and property managers, helping them to remove their unwanted items and get back to work.
Items that we commonly take are:
Desks, chairs and kitchen appliances
Construction debris and yard waste
Computers, fax machines and printers
Concrete, brick and asphalt
Contact us today to find out how we can help you maximize your efficiency by clearing away the clutter.
Contact Us Today
If you ready to say, "Goodbye junk. Hello relief!", then give us a call today to set up your consultation or to schedule your Overland Park large item pickup. We handle jobs of all sizes, and our junk removal experts are always up for a challenge. With 1-800-GOT-JUNK?, it's easier than ever to simplify your life and reclaim your space!
Share this article
Related Posts