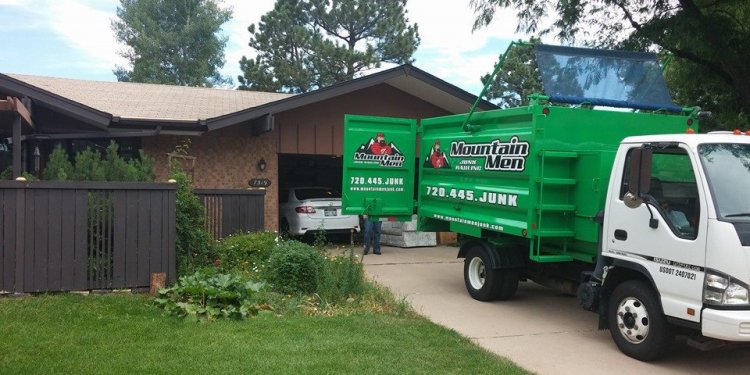 Junk Removal Highlands Ranch CO
Getting rid of junk like old electronics can be difficult. There are a number of regulations about disposing of certain electronics, and many disposal places simply won't take them. And, many people worry about the impact on the environment when throwing out their electronics. However, you don't have to worry about any of those issues when you get rid of your electronics with the help of 1-800-GOT-JUNK?.
Highlands Ranch Electronics Recycling
When we haul away junk electronics, we know exactly how each item should be disposed of. In many cases, it is possible to recycle the electronics that we pick up, and we are happy to do that. So many electronics are thrown out today that the disposal of electronics has become a major global concern. We are dedicated to doing our part for the environment, and we take our recycling seriously.
Many of the components inside electronics are hazardous, and throwing them into landfills can wreak havoc on the environment. When we pick up electronics, we always dispose of them responsibly so that the environmental impact is as small as possible.
Highlands Ranch Junk Removal
When you make a junk-removal appointment with our friendly professionals, we take care of the lifting, carrying and disposal. When you make your appointment, you will be given a two-hour appointment window. Before that window, we will call you to confirm your details. Then, our friendly team of haulers will arrive during that window and take a look at the junk you want to get rid of.
All you have to do is to point at what you don't want, and we will give you an up-front price for its removal. Once you give us your go-ahead, we will haul it all away. Whether the items are big or small, heavy or light, numerous or few, we will pick it all up and haul it all away. It's a stress-free, hassle-free way to get rid of your junk.
What Kind of Electronics Will We Take?
Electronics are being updated so often that it's common to have many items that are outdated and/or broken. We are happy to take computers, printers, VCRS and DVD players, cell phones, TVs, monitors, fax machines and more. We only ask that you remove the batteries before we arrive to take away your unwanted items. We can take old electronics from your home or clear out the outdated electronics from an entire office.
Why Should We Take Your Electronics?
Because we dispose of electronics responsibly and we are dedicated to preserving the environment, we try to keep as much as possible out of the landfills. We've been recycling since before it was cool. Landfills today take in more than 60 tons of electronics every year, according to the EPA. Fewer than 20% of the computers that are thrown away are recycled.
Unfortunately, some of the components of those computers include hazardous materials like lead and mercury. When thrown into a landfill, these materials can get into the ground and seep into the groundwater. That's why we take care to dispose of computers and other electronics responsibly.
We're in Your Neighborhood and Happy to Help
Before you start hauling your unwanted items to the trash or carrying items into your vehicle to try to find a place that will take them, contact 1-800-GOT-JUNK?. We'll take care of everything, and you'll know that your junk will be taken care of responsibly. We'll sweep up the area after we've hauled the junk away and leave your home or office looking neat and clean.
Share this article
Related Posts