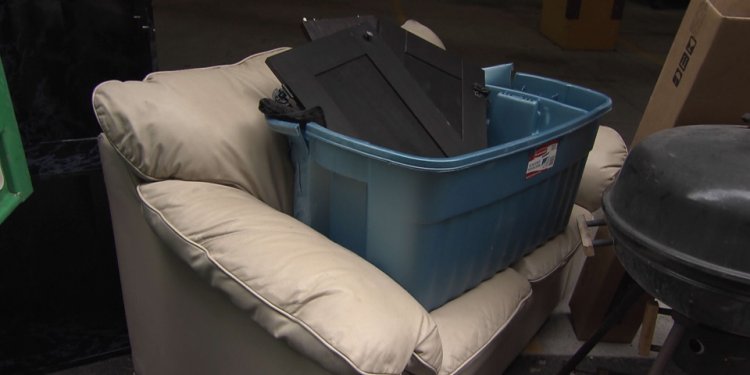 Junk Removal London Ontario
They were professional, friendly, punctual, and quick.
I had two couches that had to go – my cats had destroyed them. Econo Removal didn't have a problem getting rid of the stinky couches, they just got to work. They were professional, friendly, punctual, and quick. I would 100% use them again and recommend them to anyone who needed things removed from their place!
Danielle D.
Garbage Removal – Did you miss your weekly pickup or cleaning out that basement, rental property we have you covered.
Flood Damage Removal – If you live in Canada there is always a chance for frozen pipes and water damage. Don't struggle with trying to clean it up yourself. Give us a call and we will dispose of it for you with a smile.
Furniture Removal – Don't break your back trying to get rid of that old sofa, chiropractic visits are expensive! Give us a call and we will be happy to take care of it for you!
Yard Waste Removal – Let us help you get your yard spic and span for summer or winter or any other time for that matter and sit back and enjoy your yard! You will be the envy of the neighbourhood as you sip a cold drink and watch them toil!
Appliance Removal – Why fight with that old fridge or freezer, just give us a call and we will show it who's boss without you going to emergency!
Renovation Material Removal – Congratulations on finishing that new bathroom or that cool party room in the basement. Sit back and enjoy the fruits of your labour while we get rid of the junk.
Old Electronics – Bet you have a computer or two and maybe even that antique VCR sitting in your garage taking up valuable sports car space!
Piano Removal – Ok, you have all seen those movies about what happens to people who try and remove a piano themselves right? Save a life from a falling piano disaster and call us!
Anything Non Hazardous Material – We prefer not to glow in the dark or create a zombie apocalypse from hauling hazardous materials. Anything else that isn't hazardous give us a call and well be happy to remove it for you minus the zombies!
Econo Junk Removal – Junk Removal London, Ontario
Share this article
Related Posts