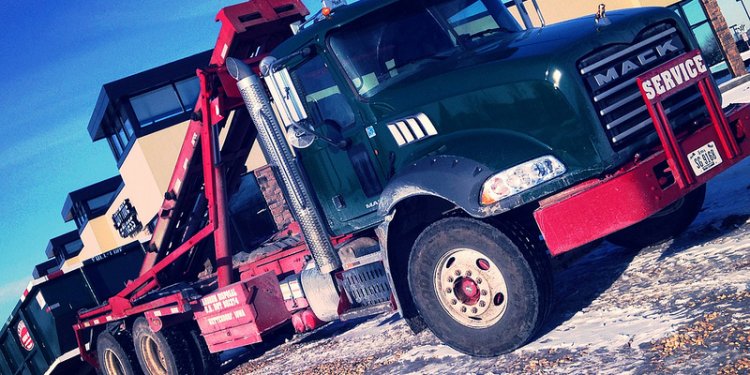 Junk Removal Cambridge
411 Franklin St
Cambridge, MA 02139
(617) 868-7066
Could not have been a more perfect experience. I called Jim at 12:30 on. Monday afternoon. He said they were near medford where I live and could come by to check out my pile o' junk. If it fit in their truck, they'd take it away that day. About 30 minutes later Jim and 1 helper arrived. He looked at my junk pile, about 6 feet wide by 11 feet high in my basement. I told him there were 3 tvs in that pile. He said it would fit, and quoted me $350. 2 hours later I was writing Jim a check. He took everything, including a heavy chair from the second floor, for exactly the price he quoted. He was pleasant and took care to not let my cats get outside. The entire experience was painless, and it couldn't have gone any easier.
Efficient, reasonably priced, friendly, and professional. They were able to come on very short notice and got the job done in 15 minutes!
I had a very good experience. I called and was scheduled very quickly. Two guys showed up and emptied three basements of clutter-including big tvs, wooden palettes, old screens and windows, a broken water heater, tires, you name it, I had it. It took about three hours but the two guys were cheerful and worked straight through! I would definitely use this service again.
I highly recommend this company and had a great experience with them. I called for same day service at the end of the month, after accumulating more junk than I was expecting during a move. I needed everything removed within 24 hours, and two guys arrived within 2 hours of my phone call and finished the job in less than 15 minutes. They even accommodated a couple special requests that I had. The final price did not exceed the quoted rate, and the prices are reasonable. I would work with them again in a heartbeat!
I've tried calling them multiple times but they never pick up. When you leave a message, they dont respond. First time I called, I left a message. I called again three hours later and then someone picked up. He gave me a ball park estimate and I deliberated with my roommates about wether or not to use their services. The next day, I tried to call but they did not respond to me at all. I left two messages and called a total of 5 times throughout the day. You would think that a business will try to get customers...
Saw their website and liked it and the information on it. The site says "CALL US NOW for same day delivery." I called three times, left messages, and emailed as well, over the course of three days. Never received a response. If they could not accommodate, they should at least call back and let you know. The site also says, "Telephone Support - We care about our customers and strive to make your experience with us the best ever. We are available 24/7 for any questions and problems you may have." Jim must be very busy or not interested in new business.
Just used Jim's this morning, they were fast and got rid of my stuff no problem. It was actually amazing that the two guys could lift some of the stuff (one of those giant tube TVs that I've actually never used). I have a couch I'll probably get rid of in a month or so, and I'll be calling Jim's again!
resolution upscaler
resolution units
resolution uncertainty
resolution us history definition
resolution usa
resolution upgrader
resolution ultrasound
resolution vs solution
resolution vs magnification
resolution vs bill
resolution vs ordinance
resolution vs accuracy
resolution vs refresh rate
resolution video
resolution vs denouement
resolution writing
resolution writing definition
resolution washington
resolution width and height
resolution war
resolution writing sample
resolution words
resolution what does it mean
resolution x and y
resolution xbox series x
resolution xbox series s
resolution x ray crystallography
resolution xbox one
resolution xga
resolution x ray
resolution x mobile home
resolution youtube
resolution youtube tv
resolution yugioh
resolution youtube thumbnail
resolution yarn
resolution yeovil
resolution youtube banner
resolution york
resolution z fold 3
resolution zoom recording
resolution zoom
resolution zhongwen
resolution znaczenie
resolution zbrush
resolution zoho desk
resolution zoom background
resolution about climate change
resolution about covid 19
resolution about reading and books
resolution about myself
resolution about waste
resolution about drugs
resolution about pandemic
resolution about contractualization of workers in the philippines
resolution after effects
resolution after 1080p
resolution after 1920x1080
resolution after 4k
resolution after 720p
resolution after 8k
Share this article
Related Posts